Tony Wood to replace Dr Hal Barron as GSK's CSO
Tony Wood will assume accountability for R&D across GSK's portfolio and pipeline from Dr Hal Barron on 1 August 2022.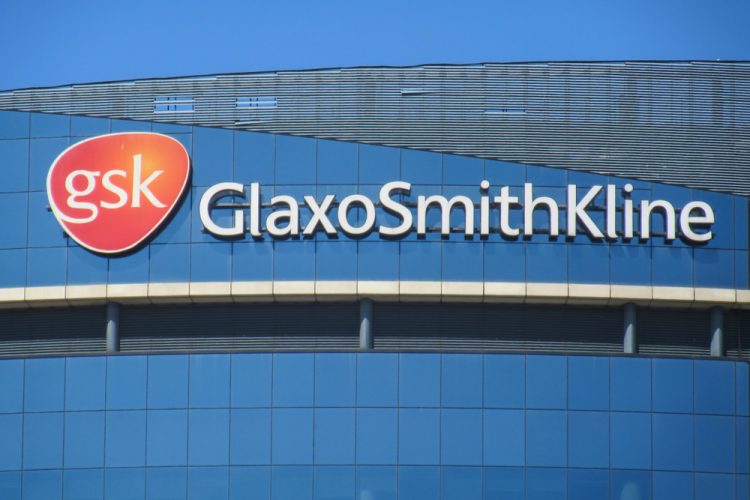 The GlaxoSmithKline headquarters building in Brentford, west London, June 2018 [Credit: Willy Barton / Shutterstock.com].
GlaxoSmithKline (GSK) has appointed Tony Wood as Chief Scientific Officer (CSO) designate. As of 1 August 2022, Wood will assume full accountability for R&D from current CSO, Dr Hal Barron, at which time Dr Barron will become a Non-Executive Director on GSK's Board, with additional responsibilities to support R&D.
Wood has more than 30 years of experience working across diverse disciplines of R&D to deliver innovative medicines. He joined GSK as Senior Vice President, Medicinal Science and Technology from Pfizer in 2017 and is responsible for all science and technology platforms supporting the discovery, clinical development and delivery of new medicines across GSK.
During his career Wood has led large-scale global organisations in drug discovery and development in multiple therapeutic areas, including immunology, oncology and infectious diseases. According to GSK, he has been pivotally involved in the launch of several of the company's new medicines, including Nucala, Blenrep, Jemperli, Cabenuva and most recently Xevudy. Wood has also been integral to delivering the recent improvements in GSK's R&D productivity and central to developing its R&D approach focusing on science of the immune system, human genetics and advanced technologies, stated the enterprise, notably building capabilities in functional genomics, artificial intelligence and machine learning. 
Wood will assume full accountability for R&D across GSK's portfolio and pipeline from August 2022. After this, Dr Barron will remain a member of GSK's Board, transitioning to serve as a Non-Executive Director and a member of the Board's Science Committee for an initial period of three years. In addition to his Non-Executive responsibilities, Dr Barron will provide advice and support on scientific and asset development matters and will attend key R&D executive investment and advisory committees. He will also continue to engage with the scientific community, R&D partners and other companies, as required, in support of R&D and on behalf of GSK. 
Futhermore, Dr Barron will assume the position of Chief Executive Officer and Board Co-Chair of Altos Labs effective 1 August 2022. Altos Labs is a new, private biotechnology company based in the San Francisco Bay Area, with multiple global sites, and is focused on the biology of cellular rejuvenation programming with the goal of reversing disease.
Emma Walmsley, Chief Executive Officer stated: "We are delighted to appoint Tony as our next CSO. He is an outstanding scientist who is highly respected inside and outside GSK. Tony has been a key partner to Hal in delivering our R&D approach, and with his experience and expertise across science, data and new technologies, he is perfectly placed to build on Hal's outstanding progress and to deliver value from our pipeline. Hal's appointment to Altos Labs is a unique opportunity for him and we are pleased that GSK will continue to benefit from his expertise at the Board and in support of R&D. Altogether, these changes provide us with a clear pathway for continued momentum in R&D to deliver our new ambitions for growth and scale impact for patients."
Dr Barron commented: "Tony will be an outstanding Chief Scientific Officer for GSK. I have worked closely with him for several years. I know him as a person and scientist of the highest quality. In the last four years we have significantly improved the quality and strength of the pipeline and our overall R&D productivity, delivering 13 major product approvals and more than doubling the number of assets in Phase III/registration to 23.  GSK now has a pipeline of 21 vaccines and 42 medicines – many of which offer potential best or first-in-class opportunities for patients and will drive growth at GSK well into the next decade. I am very excited to remain part of GSK and to play a significant role within the company as I transition to a Non-Executive Board member and support Tony and the team to deliver on the promise of our pipeline."
Wood added: "I am honoured to have been asked to lead GSK's R&D. In the past few years, under Hal's leadership, we have made enormous progress to strengthen the pipeline and put in place an R&D approach that can improve the efficiency and success of medicine and vaccine development. With the progress already made, and together with the many talented people we have working in our R&D organisation, I am confident that we will deliver highly successful and much needed scientific innovation for patients in the years ahead."
As Dr Barron transitions, he will continue to receive his existing salary up to 31 July 2022, with a pro-rated bonus for 2022, and will retain all existing long-term incentive awards.
On 1 August 2022, the Board will appoint Dr Barron as a member of the Science Committee, after which he will receive the standard basic fee for a Non-Executive Director of £95,000 per annum and be entitled to receive the intercontinental travel allowance. Subject to shareholder approval at GSK's AGM in May 2022, he will also receive a further £200,000 per annum in respect of the additional responsibilities that he has agreed to undertake on behalf of GSK to support R&D. Dr Barron will be required to invest at least 25 percent of his fees in GSK shares to be held until his retirement from the Board.
Related organisations
Related people