European Commission approves HUMIRA's label update
AbbVie has announced the European Commission (EC) has approved an update to the label for HUMIRA® (adalimumab) for the treatment of adults with moderate to severe rheumatoid arthritis (RA). The update adds data demonstrating the long-term clinical benefit of HUMIRA, making it the first and only biologic medication available with data on label to support its use for up to 10 years.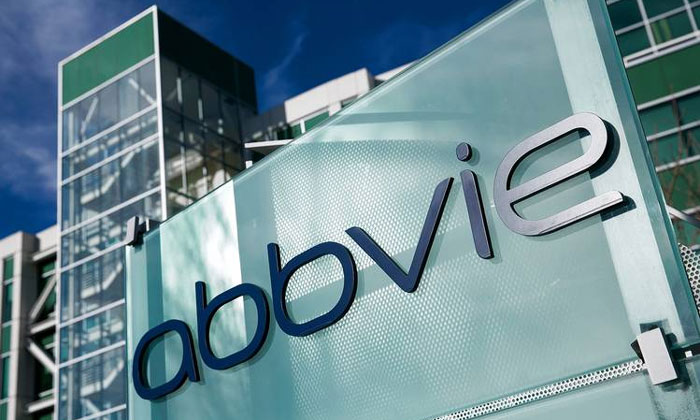 "HUMIRA is one of the most comprehensively studied biologics available," said John R. Medich, Ph.D., divisional vice president, Immunology Clinical Development, Global Pharmaceutical Research and Development, AbbVie. "This label update reinforces AbbVie's solid commitment to research in rheumatoid arthritis. In addition, the overall clinical database for HUMIRA spans 15 years across multiple indications, including 71 clinical trials and over 23,000 patients."
This label update was based on data from the open-label extension of AbbVie's DE019 study that evaluated the use of HUMIRA treatment for up to 10 years in patients with long-standing moderate to severe RA and an inadequate response to methotrexate (MTX). Patients were assessed for improvements in signs and symptoms of the disease, such as joint pain, swelling and stiffness, as well as physical function. In this open-label extension, most patients who were ACR responders in the double blind portion of the trial, maintained response when followed for up to 10 years.
Improvement in physical function was measured by the Disability Index of the Health Assessment Questionnaire (HAQ-DI), which is a measure of a patient's functional ability. In the DE019 open-label extension study, most patients who achieved improvement in physical function and continued treatment with HUMIRA 40 mg every other week plus MTX, maintained improvement through 10 years of open-label treatment.
DE019 also assessed the ability of HUMIRA to inhibit radiographic progression. Data from the open-label extension phase of DE019 indicate that the reduction in rate of progression of structural damage was maintained for 8 and 10 years in a subset of patients. At 8 years, 81 of 207 patients originally treated with 40 mg of HUMIRA every other week plus methotrexate were evaluated radiographically. Among those, 48 patients showed no progression of structural damage defined by a change from baseline in the modified total Sharp score (mTSS) of 0.5 or less. The mTSS is a score used to measure the degree of radiographic progression. At 10 years, 79 of the 207 patients originally treated with 40 mg Humira every other week plus metotrexate were evaluated radiographically. Among those, 40 patients showed no progression of structural damage.
About DEO19
DE019 was a Phase 3, randomized, placebo-controlled trial in which patients with long-standing moderate to severe RA and an inadequate response to MTX were randomized to one year of HUMIRA or placebo injections; all received concomitant MTX. The primary endpoints were ACR 20 response rate at 6 months, change in HAQ-DI and change in mTSS at week 52. Results of this trial demonstrated the clinical, functional and radiographic superiority of HUMIRA plus MTX over placebo plus MTX.
About HUMIRA® (adalimumab)
Uses
Humira in combination with methotrexate is indicated for:
the treatment of moderate to severe, active rheumatoid arthritis in adult patients when the response to disease-modifying anti-rheumatic drugs including methotrexate has been inadequate
the treatment of severe, active and progressive rheumatoid arthritis in adults not previously treated with methotrexate.
Humira can be given as monotherapy in case of intolerance to methotrexate or when continued treatment with methotrexate is inappropriate. Humira has been shown to reduce the rate of progression of joint damage as measured by X-ray and to improve physical function, when given in combination with methotrexate.
Important Safety Information
HUMIRA is a TNF blocker and should not be administered to patients with known hypersensitivity to HUMIRA or any of its excipients; patients with active tuberculosis (TB) or other severe infection such as sepsis and opportunistic infections; and patients with moderate to severe heart failure (NYHA class III/IV).
Patients taking TNF-antagonists are more susceptible to serious infections. Impaired lung function may increase the risk for developing infections. Serious infections, including sepsis, due to bacterial, mycobacterial, invasive fungal, parasitic, viral, or other opportunistic infections such as listeriosis, legionellosis and pneumocystis have been reported in patients receiving HUMIRA. Other serious infections seen in clinical trials include pneumonia, pyelonephritis, septic arthritis and septicaemia.
Hospitalisation or fatal outcomes associated with infections have been reported. There have been reports of tuberculosis in patients receiving HUMIRA. The frequency of serious infections among HUMIRA treated subjects over 65 years of age was higher than for those under 65 years of age. Before initiating treatment with HUMIRA, all patients must be evaluated for both active or inactive (latent) TB infection and also HBV infection. Patients must be monitored closely for infections, including tuberculosis, before, during and after treatment with HUMIRA.
Treatment with HUMIRA should not be initiated in patients with active infections including chronic or localized infections until infections are controlled. In clinical trials, more cases of malignancies including lymphoma have been observed among patients receiving a TNF-antagonist compared with control patients. However, the occurrence was rare. In the post marketing setting, cases of leukemia have been reported in patients treated with a TNF-antagonist. Malignancies, some fatal, have been reported among children, adolescents and young adults treated with TNF-antagonists including HUMIRA in the post marketing setting. Approximately half the cases were lymphomas. The other cases represented a variety of different malignancies and included rare malignancies usually associated with immunosuppression.
Rare post marketing cases of hepatosplenic T-cell lymphoma (HSTCL) have been identified in patients treated with HUMIRA. HSTCL has a very aggressive disease course and is usually fatal. Some of these cases of HSTCL with HUMIRA have occurred in young adult patients on concomitant treatment with azathioprine or 6-mercaptopurine used for inflammatory bowel disease. All patients, and in particular patients with a medical history of extensive immunosuppressant therapy or psoriasis patients with a history of PUVA treatment should be examined for the presence of non-melanoma skin cancer prior to and during treatment with HUMIRA.
Other possible serious side effects with HUMIRA have occurred. Including the following:
Reactivation of hepatitis B in chronic carriers of this virus
Central nervous system problems, specifically, demyelinating disease including multiple sclerosis, and
peripheral demyelinating disease, including Guillain-Barré syndrome
Allergic reactions including anaphylaxis
Haematologic reactions
Cases of worsening congestive heart failure
Certain immune reactions such as lupus like syndrome
Patients on HUMIRA may receive concurrent vaccinations, except for live vaccines.
The use of HUMIRA with anakinra or abatacept is not recommended. The most commonly reported adverse reactions are infections (such as nasopharyngitis, upper respiratory tract infection and sinusitis), injection site reactions (erythema, itching, haemorrhage, pain or swelling), headache and musculoskeletal pain.
HUMIRA is given by injection under the skin.
Globally, prescribing information varies; refer to the individual country product label for complete information.