Tremfya® ranks highest for skin clearance in psoriatic arthritis patients
Newly published Network Meta-Analysis (NMA) from Janssen indirectly compares all published Phase III data for approved treatments for adults with active Psoriatic Arthritis (PsA).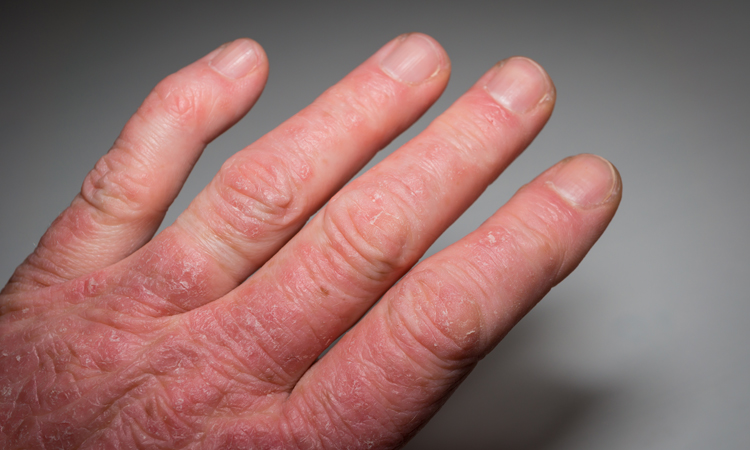 The Janssen Pharmaceutical Companies of Johnson & Johnson have announced a Network Meta-Analysis (NMA) comparing first-in-class interleukin (IL)-23 inhibitor Tremfya® (guselkumab) to all advanced therapies approved for active psoriatic arthritis (PsA) using data from 33 Phase III randomised clinical trials (RCTs). 
The NMA concluded Tremfya ranked highest for skin clearance based on Psoriasis (PsO) Area Severity Index (PASI) 90 response among 23 treatment regimens (15 unique treatments including IL-23 inhibitors like Tremfya and risankizumab, subcutaneous [SC] tumour necrosis factor inhibitors [TNFi], and Janus kinase inhibitors [JAKi]). 
In terms of joint inflammation improvement, both Tremfya dosing regimens (100mg every four weeks [q4w] and every eight weeks [q8w]) were comparable to most other treatments for the modified van der Heijde-Sharp (vdH-S) score, and Tremfya was generally comparable to TNFi and most IL-17Ai for American College of Rheumatology (ACR) 20 response. The analysis also confirmed the established safety profile of Tremfya in active PsA. 
The NMA is being presented at the Maui Dermatology 2022 Meeting taking place between 24 – 28 January 2022. Tremfya is US Food and Drug Administration (FDA) approved for administration as a 100mg SC injection q8w, following two initial doses at weeks 0 and 4.
An NMA is a structured, protocol-driven analytical process widely accepted and utilised by regulatory agencies, health technology assessment agencies and medical guideline committees to comparatively evaluate treatment options where head-to-head data are limited or unavailable. NMA is the most cited and the most comprehensive method available to compare studies indirectly; however, NMAs cannot replace, and should not be considered the same as, head-to-head clinical trials.
In this NMA, the timing of primary endpoint assessment varied across RCTs and placebo was used as the reference treatment throughout with the exception of two head-to-head studies. Baseline risk adjustment was used to account for heterogeneity across study populations.
The NMA builds on previous analyses, including a 2021 publication in Rheumatology, and now incorporates all recent clinical data updates, including the COSMOS study of Tremfya in PsA patients who had an inadequate response to TNFi, as well as data for two new comparators, the IL-23i risankizumab and the JAKi upadacitinib.
NMA results:
Skin clearance: Tremfya ranked first and second in PASI 90 response for q4w and q8w dosing, respectively
Joint inflammation improvement: Tremfya was comparable to SC TNFi and most IL-17Ai, as measured by ACR20 response. While dosing frequency impacted modified vdH-S score, both Tremfya dosing regimens achieved improvements that were comparable to most treatments and both ranked more highly on vdH-S score than risankizumab and upadacitinib
Low numbers of Serious Adverse Events (SAEs): Tremfya showed low rates of SAEs, with both dosing regimens ranking favourably among the 23 treatments for low rates of events. The number of SAEs for Tremfya were consistent with its established safety profile.
"Psoriatic arthritis is a complex disease, and physicians must consider many factors when making treatment decisions, including the relative efficacy of therapies in treating both skin and joints, as well as established safety," stated Dr Terence Rooney, Vice President, Rheumatology and Maternal-Fetal Immunology Disease Area Leader, Janssen Research & Development, LLC. "NMAs are a comprehensive, well-established approach and can provide physicians with useful information on available therapies."
Tremfya was approved in the US for the treatment of adult patients with moderate to severe plaque PsO in July 2017 and in July 2020 for adults with active PsA. The PsA approval was based on results from DISCOVER-1 and DISCOVER-2, which showed Tremfya achieved the studies' primary endpoint of ACR20 response at 24 weeks.
Janssen will present five additional posters at the Maui Dermatology Meeting, including the study design of APEX (NCT04882098), investigating the effect of Tremfya on radiographic progression; the design of the SOLSTICE trial (NCT04936308), which further evaluates Tremfya efficacy for PsA patients with intolerance or inadequate response to TNF therapy; evidence of molecular and genetic distinctions between patients with axial PsA (axPsA) and ankylosing spondylitis and the significant pharmacodynamic effects of Tremfya in axPsA patients; and real-world evidence for PsA patients initiating Tremfya treatment in the CorEvitas Psoriatic Arthritis/Spondyloarthritis (PsA/SpA) Registry.