CHMP meeting highlights, January 2022
The EMA's Human Medicines Committee (CHMP) recommended approval of Paxlovid for COVID-19 and a new gene therapy for large B-cell lymphomas.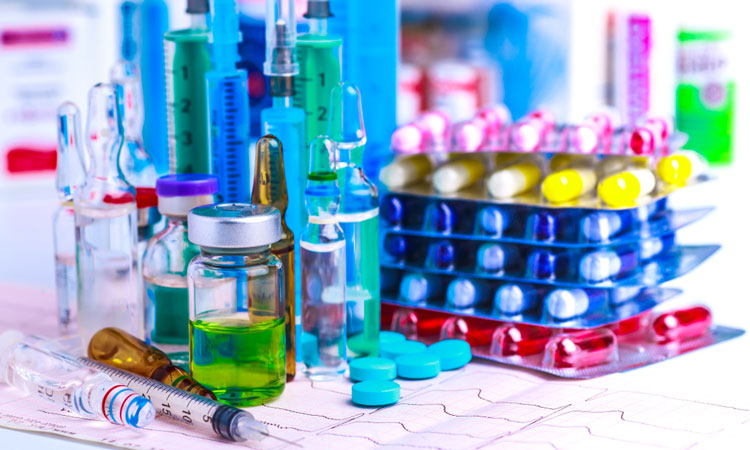 In its latest meeting the European Medicines Agency (EMA)'s Committee for Medicinal Products for Human Use (CHMP) recommended seven new medicines for approval, including the antiviral Paxlovid (PF-07321332/ritonavir) for COVID-19 and Breyanzi (lisocabtagene maraleucel), a gene therapy for large B-cell lymphomas.
Recommended for approval
Paxlovid
The committee recommended granting conditional marketing authorisation to Paxlovid for treating COVID-19 in adults who do not require supplemental oxygen and who are at increased risk of the disease becoming severe.
The decision was based on trial results in which Paxlovid significantly reduced hospitalisations or deaths in patients who have at least one underlying condition putting them at risk of severe COVID-19. Over the month following treatment, the rate of hospitalisation or death was 0.8 percent (8 out of 1,039) for Paxlovid recipients and 6.3 percent (66 out of 1,046) for placebo. There were no deaths with Paxlovid and 12 deaths in the placebo group.
Paxlovid is the first oral antiviral recommended for treating COVID-19 in the EU and contains two active substances, PF-07321332 and ritonavir, in two different tablets. PF-07321332 reduces the ability of SARS-CoV-2 (the virus that causes COVID-19) to multiply in the body while ritonavir prolongs the action of PF-07321332.
Breyanzi
A positive opinion was given to Breyanzi, a new gene therapy for the treatment of relapsed or refractory diffuse large B-cell lymphoma (DLBCL), primary mediastinal large B-cell lymphoma (PMBCL) and follicular lymphoma grade 3B (FL3B) after at least two previous lines of treatment.
Breyanzi is an immune-cell-based gene therapy, in which a patients T cells are extracted and genetically engineered to express a chimeric antigen receptor (CAR) protein that allows them to target and eliminate cancer cells, before being reinfused in the patient. Breyanzi had PRIME designation and benefited from early and enhanced dialogue between the EMA and its developers.
The CHMP based the decision on the safety of Breyanzi, examined in four studies involving over 300 treated patients, and the efficacy in two studies pooling about 350 patients. The efficacy trials concluded that clinical benefit would be expected with a meaningful disease control in a substantial proportion of patients.
Biosimilars and generics
Two biosimilar medicines were recommended for approval: Sondelbay (teriparatide) to treat osteoporosis and Stimufend (pegfilgrastim) to reduce the duration of neutropenia and the incidence of febrile neutropenia after cytotoxic chemotherapy.
Three generic medicines received a positive opinion from the CHMP: Dasatinib Accord (dasatinib) and Dasatinib Accordpharma (dasatinib) for the treatment of leukaemia, and Vildagliptin/Metformin hydrochloride Accord (vildagliptin/metformin hydrochloride) for the treatment of type 2 diabetes.
Indication extensions
Eight medicines were recommended for indication extensions, including Ayvakyt, Briviact, Dupixent, Jardiance, Lacosamide UCB, Senshio, Tecfidera and Vimpat.
Other actions
The applicant for Ipique (bevacizumab) requested a re-examination of the committee's opinion not to grant an authorisation in the November 2021 meeting, which will begin upon EMA recieving the grounds of the request.
EMA has started a review of medicines for which studies conducted by Synchron Research Services, a contract research organisation (CRO) located in Ahmedabad, India. 
The CHMP completed a review of Nasolam (midazolam, nasal spray), concluding that the benefits of this medicine outweigh its risks and that marketing authorisations should be granted in those Member States of the EU where the company has applied.
Finalising its review of Stresam (etifoxine), the CHMP concluded that the medicine can continue to be used for the treatment of anxiety disorders but must not be used in patients who previously had severe skin reactions or severe liver problems after taking etifoxine.