Clostridioides difficile vaccine shows promise in Phase III trial
Pfizer's investigational C. difficile vaccine was shown to reduce the duration and severity of disease, but not prevent primary C. difficile infection.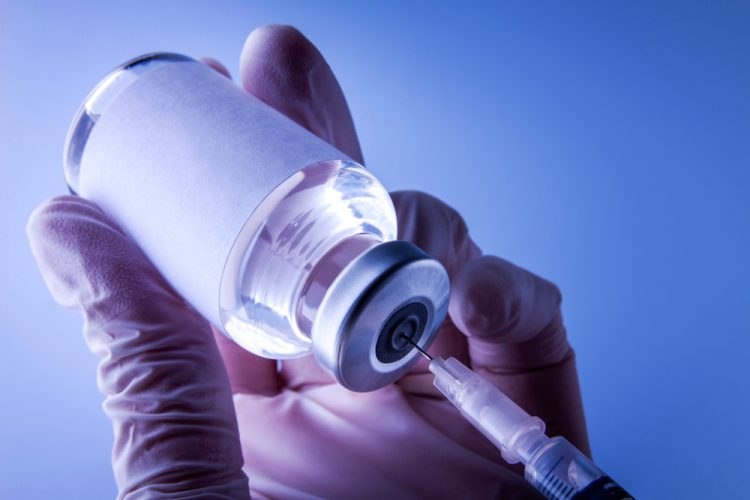 Pfizer announced that its Clostridioides difficile vaccine candidate (PF-06425090) had a highly favourable benefit in reducing C. difficile infection (CDI) severity and 100 percent vaccine efficacy in preventing medically attended CDI in the pivotal Phase III CLOVER trial (NCT03090191).
CLOVER was a global, Phase III, placebo-controlled, randomised study to evaluate the efficacy, safety and tolerability of a C. difficile vaccine in adults 50 years of age and older. The study was designed to include subjects who were at high risk of CDI in a proximal time frame to receiving the primary vaccine series. Participants in the trial were randomised to receive three doses of the C. difficile vaccine (n=8,766) or placebo (n=8,769) at zero, one and six months.
The two primary efficacy endpoints in CLOVER were first primary episode of CDI ≥14 days following completion of the third dose and first primary episode of CDI ≥14 days following completion of the second dose. Primary safety endpoints included local reactions, systemic events, adverse events and series adverse events. Secondary endpoints included reduction of incidence of all CDI cases following the second and the third vaccine dose; reduction of the severity of CDI after three doses by the duration of the CDI episodes and the requirement to seek medical attention; reduction of incidence of CDI recurrence after the second and third doses; and for those participants that only received two doses, reduction of the incidence of a first primary episode of CDI and recurrent CDI.
Initial analyses show the vaccine efficacy under the primary endpoint was 31 percent following the third dose and 28.6 percent following the second dose. However, the trial did not meet its pre-specified primary endpoint of prevention of primary CDI; for all CDI cases recorded 14 days post dose three, vaccine efficacy was 49 percent up to 12 months, 47 percent up to 24 months and 31 percent at final analysis.
The vaccine was very well tolerated and showed a favourable safety profile. Local and systemic reactions were mild to moderate, with mostly pain at the injection site with higher incidence after the second and third doses. The number of participants reporting overall adverse events (AEs), serious AEs (SAEs), withdrawals and deaths were similar between the two groups.
A highly favourable potential benefit was noted in reducing the duration and severity of disease. The pre-specified secondary endpoint of the proportion of participants who sought medical attention for CDI showed a 0-11 case split, corresponding to 100 percent vaccine efficacy. None of the participants with CDI in the vaccine group (0 out of 17; n=8,766) required medical attention (including hospitalisation) compared to 11 (out of 25; n=8,769) in the placebo group. In addition, the median CDI duration was one versus four days and the mean duration was three versus 16 days comparing vaccine to placebo, corresponding to a 75 percent and 80 percent reduction in disease episode, respectively, in vaccinated people.
"We are encouraged by the promising potential benefit observed against more severe C. difficile infection, as a large portion of cases lead to extended diarrhoea episodes that can require hospitalisation," stated Dr Kathrin Jansen, Senior Vice President and Head of Vaccine Research & Development, Pfizer. "We will evaluate next steps for our program in coordination with regulatory agencies."
Pfizer said it plans to present the Phase III CLOVER trial results, including all secondary endpoints, at a future medical congress and submit for publication in a peer-reviewed scientific journal.