New agreement makes "Africa's own COVID-19 vaccine" a reality
Under a new agreement with J&J, Aspen SA Operations will be able to manufacture and make available Aspen-branded COVID-19 vaccines in Africa.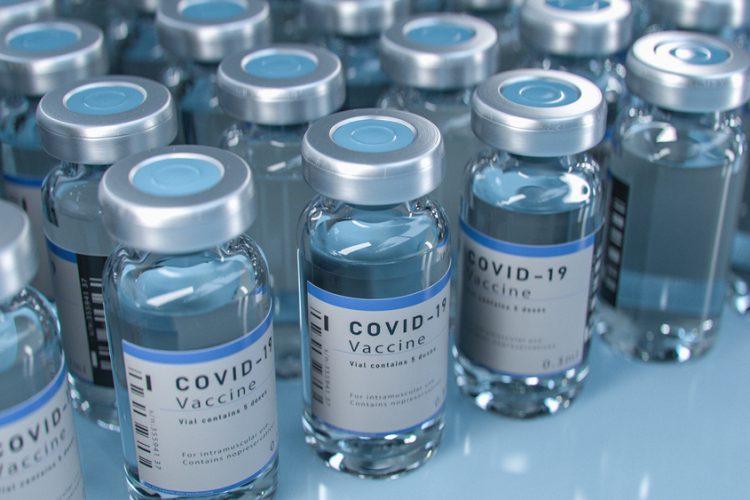 Janssen Pharmaceuticals has entered into an agreement with manufacturer Aspen SA Operations (Pty) Ltd, based in South Africa, to enable the first COVID-19 vaccine to be manufactured and made available by an African company for people living in Africa.
The aim of the deal is to increase COVID-19 vaccination rates across the continent, which is critically important to controlling the pandemic and reducing the risk of emergence of new SARS-CoV-2 (the virus that causes COVID-19) variants. According to Johnson & Johnson (J&J, Janssen's parent company), just 12 percent of people in Africa are fully vaccinated, the World Health Organization (WHO) target is 70 percent coverage for all countries.
J&J sated in the deal announcement: "Our response to the COVID-19 pandemic has been guided by the conviction that unless everyone is safe, no one is safe, which is why we worked to develop and deliver a vaccine that can protect the health of everyone, everywhere."
Dr Martin Fitchet, Head of Global Public Health, Johnson & Johnson, Cilag GmbH International commented: "From the outset of this pandemic we aimed to develop a simple-to-use and accessible vaccine that could be transported around the world through standard vaccine distribution channels. We initiated clinical trials in all regions of the world to generate evidence across multiple geographies and diverse, at-risk populations and forged a strategic partnership with Aspen in Africa and others to manufacture our vaccine globally. We are proud to take our long-standing collaboration with Aspen to the next level, to continue to address the COVID-19 threat and lay the groundwork for a healthier, more secure future for people in Africa."
To date, J&J has shipped more than 200 million vaccine doses to Africa through various advance purchase agreements, on behalf of the COVAX Facility, and with government donations. Aspen has been a manufacturer for the J&J global network since November 2020, contributing significantly to supply.
The agreement enables Aspen, using COVID-19 vaccine drug substance supplied by J&J, to produce Aspen-branded finished vaccine and make doses available to the public sector in Africa, including all 55 Member States of the African Union and key multilateral entities supporting Africa's COVID-19 vaccination drive, inclusive of the African Vaccine Acquisition Trust (AVAT), and the COVAX Facility.
"With the conclusion of this agreement, our vision for Africa's own vaccine has become a reality," stated Stephen Saad, Aspen Group Chief Executive. "This has been achieved through tremendous teamwork and collaboration between Johnson & Johnson and Aspen. Through this agreement and their earlier actions, Johnson & Johnson has demonstrated its commitment to our continent. Initially by choosing Aspen, located in Africa, as a core manufacturing partner, and then by showing resolve and dedication to a technical transfer process during the most stringent lockdown periods of the COVID outbreak."
About the vaccine
Janssen's COVID-19 vaccine has a robust profile in scientific, clinical and real-world studies, generating strong, persistent activity against SARS-CoV-2 and variants such as Delta and Omicron. It has an Emergency Use Listing (EUL) from the WHO and has been authorised in many other countries worldwide, including 50 countries in Africa. The vaccine has Emergency Use Authorization (EUA) from the US FDA and a Conditional Marketing Authorization (CMA) in Europe.
J&J stated that the vaccine's efficacy, both as a single dose and in boosted regimens, combined with its compatibility with standard refrigeration requirements (with an approved shelf life of up to 11 months when refrigerated at temperatures of 2-8°C in the EU), uniquely positions it for ease of deployment in any setting.