Roche's Evrysdi® shows long-term efficacy in spinal muscular atrophy
New data demonstrates the long-term safety and efficacy of Evrysdi® (risdiplam) in a broad population of people with spinal muscular atrophy (SMA).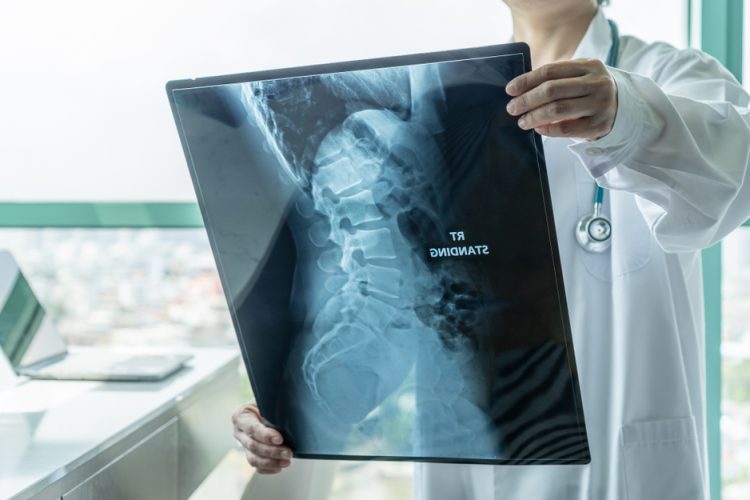 New data from the SUNFISH study confirms the long-term efficacy and safety of Roche's Evrysdi® (risdiplam) in a broad population of people aged two to 25 years with Type 2 or Type 3 spinal muscular atrophy (SMA). The data was presented at the Muscular Dystrophy Association (MDA) Clinical and Scientific Conference, 13-16 March 2022.
"The positive long-term efficacy and safety results for Evrysdi in this broad SMA population are important for physicians as they consider Evrysdi as a treatment option for their patients," stated Dr Laurent Servais, Professor of Paediatric Neuromuscular Diseases at the MDUK Oxford Neuromuscular Centre, UK. "In treating people with SMA, our aim is to enable or preserve their independence and patients in the SUNFISH study reported continuous improvement or stabilisation in the level of help needed for daily living."
The data shows that, in the SUNFISH study, the increase in Motor Function Measure 32 (MFM32) total score from baseline previously observed at year one was maintained through year three in people treated with Evrysdi. The increases in Revised Upper Limb Module (RULM) and Hammersmith Functional Motor Scale Expanded (HFMSE) total scores from baseline were also sustained between year one and year three.
Evrysdi was well-tolerated over the three-year time period in the SUNFISH study. The overall rate of adverse events (AEs) in SUNFISH decreased over three years, and a trend towards a lower rate of serious adverse events (SAEs) was observed in the third year of treatment. Overall, AEs and SAEs were reflective of the underlying disease and no treatment-related AEs led to withdrawal from the study.
In addition to the three-year data from SUNFISH, Roche also presented exploratory two-year efficacy data from SUNFISH Part 2, demonstrating improvement in or stabilisation of motor function with Evrysdi compared to an untreated external control group. The interim data from the RAINBOWFISH study in pre-symptomatic babies with SMA under two months of age was also updated.
The company presented the results of the first external comparator analysis for SUNFISH, comparing two-year data to an untreated control group. The weighted exploratory analyses of MFM total scores showed that in SUNFISH Part 2, the proportion of patients demonstrating a marked improvement (change of three points or more) or stabilisation (change of no points or more) were more likely in patients who were on Evrysdi for 24 months than those in the untreated comparator group.
"We are pleased that these long-term results further reinforce the safety and efficacy of Evrysdi and it is especially encouraging to see that adverse events decreased over time," added Dr Levi Garraway, Chief Medical Officer and Head of Global Product Development at Roche. "We remain committed to working towards continued access to Evrysdi for all appropriate patients with this progressive disease."
New RAINBOWFISH study interim data were also shared, demonstrating the safety and efficacy of Evrysdi for newborns. In January, the US Food and Drug Administration (FDA) granted priority review of a supplemental new drug application (sNDA) for the use of Evrysdi to treat pre-symptomatic babies under two months of age with SMA.
To date, more than 5,000 people have been treated with Evrysdi in clinical trials, compassionate use or real-world settings. Roche leads the clinical development of Evrysdi as part of a collaboration with the SMA Foundation and PTC Therapeutics.
About Evrysdi
Evrysdi is a survival motor neuron 2 (SMN2) splicing modifier designed to treat SMA caused by mutations in chromosome 5q that lead to SMN protein deficiency. SMN protein is found throughout the body and is critical for maintaining healthy motor neurons and movement. Evrysdi treats SMA by increasing and sustaining the production of the SMN protein in the central nervous system (CNS) and peripheral tissues. It is administered daily at home in liquid form by mouth or by feeding tube.
It is currently under evaluation in five multi-centre trials in people with SMA:
FIREFISH (NCT02913482) in infants with Type 1 SMA
SUNFISH (NCT02908685) in people aged two to 25 years with Types 2 or 3 SMA
JEWELFISH (NCT03032172) in people with SMA aged six months to 60 years who received other investigational or approved SMA therapies for at least 90 days prior to receiving Evrysdi
RAINBOWFISH (NCT03779334) in babies from birth to six weeks of age (at first dose) with genetically diagnosed SMA who are not yet presenting with symptoms; and
MANATEE (NCT05115110) evaluating the safety and efficacy of GYM329 (RO7204239), an anti-myostatin molecule targeting muscle growth, in combination with Evrysdi for the treatment of SMA in patients two to 10 years of age.