Lynparza® significantly reduces risk of death in early breast cancer patients
Lynparza® (olaparib) is the first PARP inhibitor to demonstrate overall survival benefit in early breast cancer, according to new data.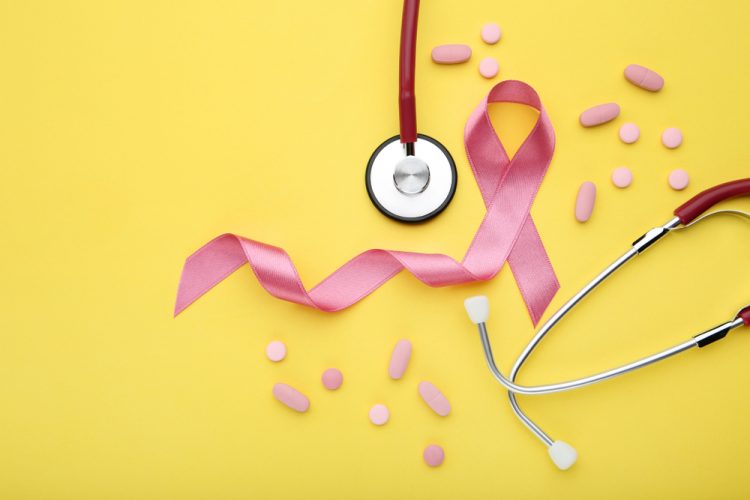 MSD (Merck in the US and Canada) and AstraZeneca have announced that Lynparza® (olaparib) had a statistically significant and clinically meaningful improvement in overall survival (OS) versus placebo in the adjuvant treatment of certain early breast cancer patients.
The results from the OlympiA Phase III trial were presented at a European Society for Medical Oncology Virtual Plenary. The OlympiA trial is led by the Breast International Group (BIG) in partnership with the Frontier Science & Technology Research Foundation (FSTRF), NRG Oncology, AstraZeneca and MSD.
OlympiA is a Phase III, double-blind, parallel group, placebo-controlled, multi-centre trial testing the efficacy and safety of Lynparza tablets versus placebo as adjuvant treatment in patients with germline BRCA-mutated (gBRCAm) high-risk human epidermal growth factor receptor 2 (HER2)-negative early breast cancer who had completed local treatment and standard neoadjuvant or adjuvant chemotherapy.
The primary endpoint of the trial is invasive disease-free survival defined as time from randomisation to date of first loco-regional or distant recurrence or new cancer or death from any cause.
In the key secondary endpoint of OS, Lynparza reduced the risk of death by 32 percent versus placebo. Lynparza improved the three-year survival rate to 92.8 percent versus 89.1 percent for those on placebo. At four years, the survival benefit was maintained with 89.8 percent of patients treated with Lynparza alive versus 86.4 percent of those on placebo. The safety and tolerability profile of Lynparza in this trial was in line with that observed in prior clinical trials.
Primary results from the OlympiA Phase III trial were first presented during the 2021 American Society of Clinical Oncology Annual Meeting and are published in The New England Journal of Medicine. The OS data and the primary results formed the basis for the recent approval by the US Food and Drug Administration (FDA) of Lynparza in this setting.
Breast cancer is the most diagnosed cancer worldwide with an estimated 2.3 million patients diagnosed in 2020. Nearly 91 percent of all breast cancer patients in the US are diagnosed at an early stage of disease and BRCA mutations are found in approximately five to 10 percent of patients.
Professor Andrew Tutt, Global Chair of the OlympiA Phase III trial and Professor of Oncology at The Institute of Cancer Research, London and King's College London, both UK, commented: "OlympiA's latest results are great news for patients with a specific inherited form of breast cancer. Most breast cancers are identified in the early stages and many patients will do very well, but for those with higher risk disease at diagnosis, the risk of cancer returning can be unacceptably high. OlympiA has now shown that olaparib not only reduced the risk of recurrence but also improved overall survival for women with high risk early-stage breast cancer and a BRCA1/2 mutation and is an exciting demonstration of the benefits of targeting the specific biology of disease for these women." 
Susan Galbraith, Executive Vice President, Oncology R&D, AstraZeneca, added: "These exciting results further support how Lynparza could significantly change the way people with germline BRCA-mutated early breast cancer are treated. The OlympiA trial is the first time we have seen a PARP inhibitor deliver survival benefit in early breast cancer, highlighting the importance of persistent innovation in tackling cancer early."
Lynparza is approved in the US, EU, Japan and several other countries for the treatment of patients with gBRCAm, HER2-negative, metastatic breast cancer previously treated with chemotherapy based on results from the OlympiAD Phase III trial. In the EU, this indication also includes patients with locally advanced breast cancer.