New preventative medicine for COVID-19 authorised in UK
The UK's Medicines and Healthcare products Regulatory Agency (MHRA) has reported that Evusheld, developed by AstraZeneca, has been granted approval to help protect against the effects of COVID-19.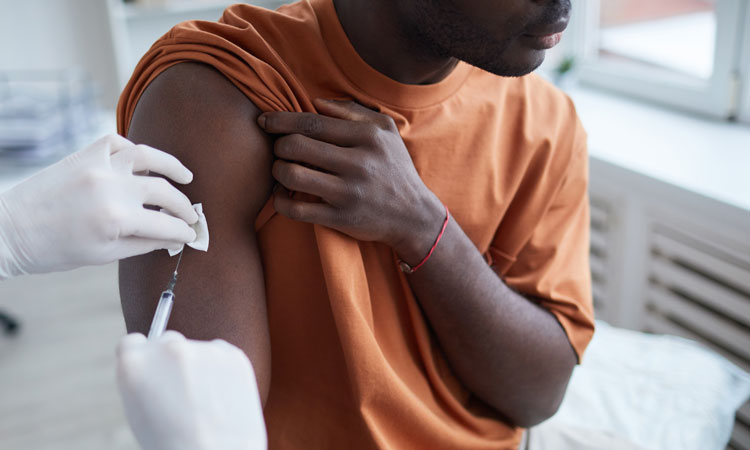 Following thorough investigation of data from a clinical trial in adults, the new therapy Evusheld (tixagevimab/cilgavimab) has successfully met UK regulatory standards of safety, quality and effectiveness. The combination drug consists of two long-acting antibodies that bind to the Spike (S) protein on the surface of the SARS-CoV-2 virus that causes COVID-19, thus preventing the virus from attaching to and entering human cells.
Evusheld has been approved for use prior to being exposed to the risk of COVID-19 infection, for the purpose of preventing disease. Despite vaccination being the most effective means for such prevention, this new therapy is suitable for adults who are unlikely to mount an immune response from COVID-19 vaccination or for whom vaccination is not recommended, according to the UK's Medicines and Healthcare products Regulatory Agency (MHRA).
In the adult clinical trial, the drug, which consists of two injections of the medicines tixagevimab and cilgavimab, was found to reduce the risk of developing COVID-19 by 77 percent, with viral protection lasting at least six months.
The agency reported that there is currently insufficient data to verify Evusheld's effectiveness against the Omicron variant, but they will work with AstraZeneca to establish this.
Commenting on the benefit of this new medicine, Dr June Raine, MHRA Chief Executive, stated: "While the COVID-19 vaccines continue to be the first-line defence against COVID-19, we know that some people may not respond adequately to these vaccines and for a small number of individuals COVID-19 vaccines may not be recommended for other reasons, such as a previous allergic reaction to one of the vaccine ingredients. For these people, Evusheld could provide effective protection against COVID-19."
These efficacy findings were endorsed by the UK Government's independent expert scientific advisory board, the Commission on Human Medicines (CHM). Chair of the CHM, Professor Sir Munir Pirmohamed, explained that "the recommended dosage is 300mg of Evusheld but a higher dose of 600mg may be more appropriate for some COVID-19 variants." However, confirmed that: "Pre-exposure prophylaxis with Evusheld is not a substitute for vaccination in individuals for whom COVID-19 vaccination is recommended."