Fenfluramine found effective in preventing drop seizures from LGS
Phase III trial shows fenfluramine as an adjunct to existing anti-epileptic treatment is effective in reducing the frequency of drop seizures from Lennox-Gastaut Syndrome (LGS).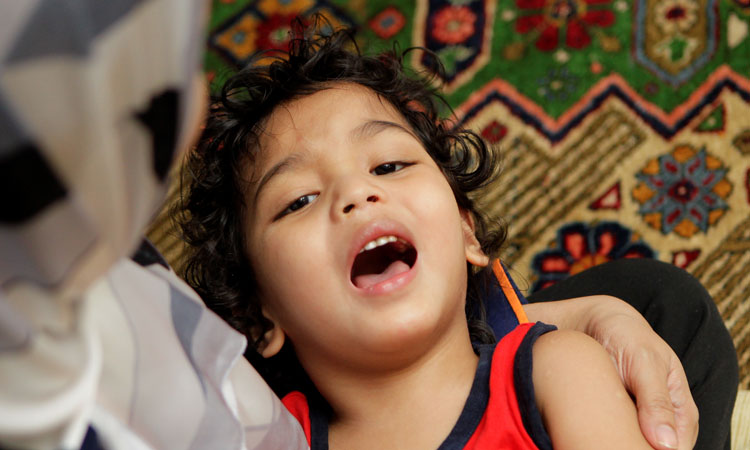 The global biopharma company UCB has announced the publication of results from its multi-centre, double-blind, placebo-controlled, parallel-group, randomised Phase III trial of fenfluramine in JAMA Neurology.
Lennox-Gastaut Syndrome (LGS) is a severe childhood-onset developmental and epileptic encephalopathy characterised by drug-resistant seizures with high morbidity as well as serious impairment of neurodevelopmental, cognitive and motor functions.
Drop seizures – the frequency of which were recorded as part of the trial – cause a person to suddenly lose muscle tone, become limp and fall to the ground, creating a high likelihood of injury. Within the study, drop seizures were further defined as generalised tonic-clonic (GTC), secondary GTC [focal to bilateral tonic clonic], tonic, atonic, or tonic and atonic.
The paper reports that  the trial met its primary efficacy endpoint. Patients taking fenfluramine 0.7 mg/kg/day experienced statistically significant estimated mean difference in the reduction of drop seizure frequency by 19.9 percent from placebo. The median percent reduction in the frequency of drop seizures in the 0.7 mg/kg/day group was 26.5 percent, compared with 14.2 percent in the 0.2mg/kg/day group and 7.6 percent in patients taking placebo.
In key secondary outcomes, the trial demonstrated that a greater proportion of patients taking fenfluramine experienced a 50 percent or greater reduction in drop seizure frequency, compared to patients in the placebo group.
Commenting on the need for additional treatments such as fenfluramine, Dr Kelly Knupp, Associate Professor, Children's Hospital Colorado, US, and Principal Investigator of the study, remarked: "Our trial data and the clinical evidence demonstrate the safety and efficacy of fenfluramine for the treatment of seizures associated with LGS and especially for patients where generalised tonic-clonic seizures are the predominant seizure type, where there is a greater risk of mortality.
"LGS is a highly treatment-resistant developmental and epileptic encephalopathy and we need differentiated treatment options, such as fenfluramine, which has a unique mechanism of action different from and complementary to current seizure medications."
Fenfluramine is approved by the US Food and Drug Administration (FDA) for the treatment of LGS in patients aged two and older. Fenfluramine is also approved for the treatment of Dravet Syndrome in patients aged two and older by the FDA and by the EU Commission as an add-on treatment for seizures associated with Dravet syndrome in patients aged two and older.
The current study was funded by Zogenix, Inc., acquired by UCB in March 2022.