Rise of biologics set to continue, says report
According to a new report, biologics are forecast to have $120 billion greater sales than small molecules by 2027.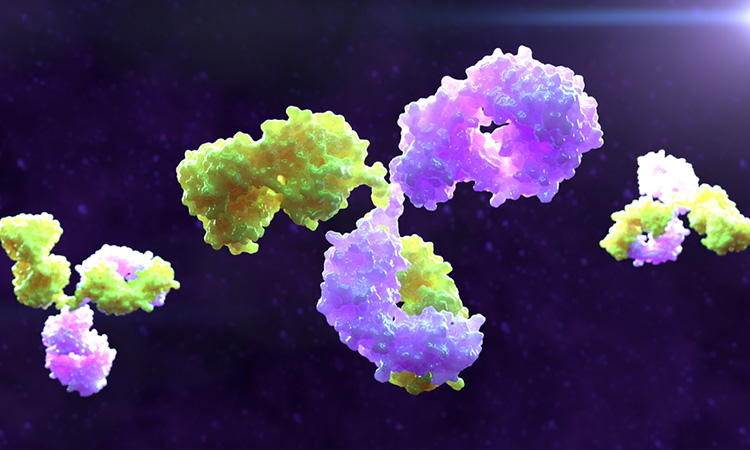 Biologics are set to overtake small molecules in terms of sales revenue, according to a new report by GlobalData.
The report, 'Future of Pharma—Looking Ahead to 2022', forecasts that sales of biologics will significantly overtake innovative small molecules sales over the next five years, with biologics forecast to have $120 billion greater sales by 2027.
Describing them as "primary engines of value creation," Quentin Horgan, Managing Analyst for the Drugs Database at GlobalData, expects that the trend of biologics use will continue – and the drug type will come to dominate the sales of both large-cap and mega-cap bio/pharma companies.
"This huge sales growth emphasises a continuing trend towards the dominance of biologics," commented Horgan. "The whole sector is pivoting towards them, including new drug approvals and manufacturing. Nearly all biologics subtypes tracked by GlobalData are expected to grow significantly in sales revenue and will account for 55 percent of all innovative drug sales by 2027."
Biologics sales are currently driven by monoclonal antibodies such as Opdivo by Ono Pharmaceuticals, Dupixent by Regeneron Pharmaceuticals and Merck's Keytruda, which are forecast to account for 46 percent of sales in 2027.
Horgan continued: "Monoclonal antibodies will dominate biologics sales in 2027. Keytruda alone, which is marketed for oncology indications such as non-small cell lung cancer, head and neck cancer, and squamous cell carcinoma, is forecast to make up four percent of all biologics sales in 2027."
While monoclonal antibodies will dominate, gene therapies and gene-modified cell therapies will display the greatest growth, with a forecast increase of over 1,000 percent for both molecule types between 2022 and 2027.
"Unlike monoclonal antibodies, gene therapy sales are being driven by currently unapproved pipeline therapies such as RPA-501 by Rocket Pharmaceuticals, which is currently only in Phase I," concluded Horgan.