Continuous treatment with Kesimpta sees RMS patients achieving NEDA-3
Study highlights benefit of initiating high-efficacy therapies early for relapsing multiple sclerosis (RMS) patients, as opposed to changing from lower efficacy therapies later.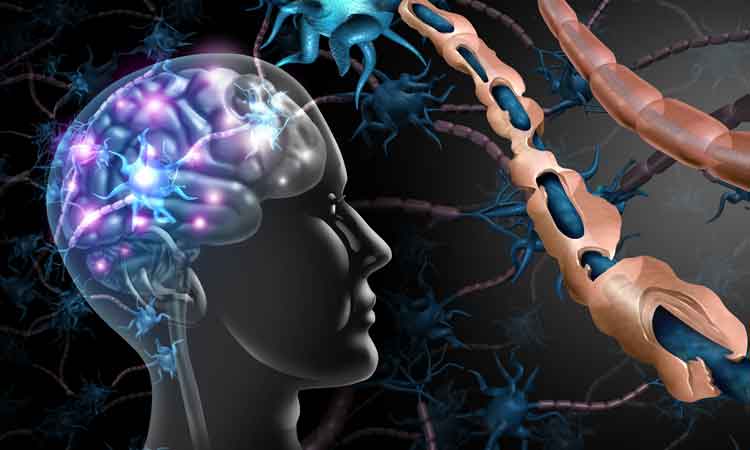 New data reveals that more relapsing multiple sclerosis (RMS) patients continuously treated with Kesimpta® (ofatumumab) had no evidence of disease activity (NEDA) versus switching from teriflunomide.1
The Phase III Asclepios I/II trials and the Alithios open-label extension from Novartis, showed that earlier initiation with Kesimpta resulted in a more than three-fold increased likelihood of maintaining NEDA-3 throughout the study. NEDA-3 is defined as the absence of relapses, disability worsening and magnetic resonance imaging (MRI) activity.
After four years of treatment, 78.8 percent of those who continuously received the monoclonal antibody Kesimpta achieved NEDA-3 versus only 51.8 percent of those who switched from teriflunomide to Kesimpta in the extension phase.1
These data build on the previously presented efficacy data from Asclepios I/II and Alithios showing sustained differences in cumulative relapses, MRI lesion activity and the risk of disability worsening between those who were continuously treated with Kesimpta versus those who switched at a later date.1
Multiple sclerosis (MS) is a chronic inflammatory disease of the central nervous system characterised by myelin destruction and axonal damage in the brain, optic nerves and spinal cord, affecting approximately 2.3 million people worldwide.
"Early initiation of high-efficacy therapies for the treatment of relapsing multiple sclerosis has been shown to improve long-term outcomes versus escalating from lower efficacy therapies," commented Professor Ludwig Kappos, University Hospital Basel. "NEDA-3 is an important endpoint for physicians to consider when deciding to initiate high efficacy therapy, with this latest data from Alithios we can clearly see the benefit of starting Kesimpta early versus switching to it later from teriflunomide."
The data were presented at the 2022 European Academy of Neurology (EAN) Annual Meeting.
An additional analysis presented from Asclepios I/II shows that treatment with Kesimpta was associated with significant improvements in cognitive processing speed (CPS) versus those treated with teriflunomide; and that these improvements were more pronounced in the subgroup of patients recently diagnosed with RMS.2
Reference
Benedict RH, et al. Improvement in Cognitive Processing Speed with Ofatumumab in Patients with Relapsing Multiple Sclerosis. Oral presentation: S11.001; MS Immunology and Basic Science. European Academy of Neurology – Vienna, Austria. 2022, June 25–28, 2022
Kappos L, et al. Longer-term Efficacy of Ofatumumab in Patients with Relapsing Multiple Sclerosis. ePresentation number: EPR161; MS and Related Disorders. European Academy of Neurology – Vienna, Austria. 2022, June 25–28, 2022