Healthier Together and philanthropic ventures in tropical disease
Europe launches the EU Non-communicable diseases (NCDs) initiative, while GSK and Novartis promise millions to support drug R&D for neglected tropical diseases and malaria.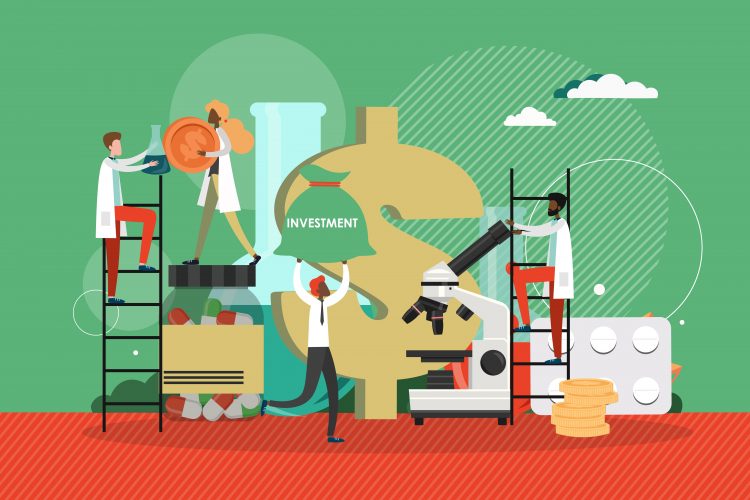 Europe's Healthier Together initiative
The European Commission (EC) has launched the Healthier Together: EU Non-communicable diseases (NCDs) initiative to support EU Member States in reducing the burden of NCDs by addressing the leading causes of avoidable premature death in Europe and improving citizens' health and well-being.
The €156 million initiative identifies effective actions and the available legal and financial supporting tools across five main areas: cardiovascular diseases, diabetes, chronic respiratory diseases, mental health and neurological disorders, as well as their main contributing factors.
A guidance document has been released to support these activities.
Stella Kyriakides, Commissioner for Health and Food Safety stated: "Non-communicable diseases represent 80 percent of the disease burden in the EU, placing considerable pressure on our healthcare systems. Today's initiative is an important step to continue tackling them in a systematic and comprehensive way. By forging this path to better prevention, detection and treatment together with Member States and stakeholders, we are continuing to build the foundations of our strong European Health Union, whilst delivering on our key initiatives in the area of health, such as Europe's Beating Cancer Plan."
Novartis to invest $250 million in neglected tropical disease and malaria R&D
Novartis has renewed its commitment to fighting has neglected tropical diseases (NTDs) by endorsing the Kigali Declaration and agreeing to invest $250 million over the next five years to fight NTDs and malaria in conjunction with the Kigali Summit on Malaria and NTDs alongside the 26th Commonwealth Heads of Government (CHOGM) meeting.
The Kigali Declaration is a high-level, political declaration which calls on world leaders to commit to ending NTDs and malaria.
The Kigali Summit on Malaria and NTDs, hosted by His Excellency (HE) Paul Kagame, President of the Republic of Rwanda, on Thursday 23 June 2022, gathered world leaders to commit to ending these devastating diseases by the end of 2030. This is in line with the targets set by both the United Nation (UN)'s Sustainable Development Goal 3 on NTDs and the World Health Organization (WHO)'s Neglected Tropical Disease Roadmap (2021-2030).
Did you know, 1.7 billion people suffer from Neglected Tropical Diseases and there are 241 million cases of malaria?

In our commitment to #EndMalaria and #BeatNTDs we endorse the Kigali Declaration and commit $250M USD to discover new treatments. #AccesstoMedicines #KigaliSummit

— Novartis (@Novartis) June 23, 2022
Novartis' investment will advance R&D for new treatments to combat NTDs and malaria, including $100 million to advance R&D of its NTDs programme, focusing on novel drug candidates for four diseases: Chagas disease, visceral leishmaniasis, dengue fever and Cryptosporidium infection.
Novartis Institute for Tropical Diseases (NITD) is collaborating Wellcome to discover novel, curative anti-parasitic therapies for Chagas disease. The institute is also collaborating with the Drugs for Neglected Diseases Initiative (DNDi) to jointly develop LXE408 for the treatment of visceral leishmaniasis. LXE408 is currently entering Phase II clinical development.
A potential first-in-class compound to treat dengue fever is currently undergoing Phase I clinical development, as is a potential drug candidate for Cryptosporidium infection, EDI048.
The remaining $150 million will advance the clinical development of Novartis' three novel drug candidates for malaria, all of which aim to combat emerging resistance to artemisinin. The company will also continue the development of an optimised formulation for neonates and infants under 5kg, for whom no treatment currently exists.
GSK invests in infectious disease R&D for lower-income countries
GSK will invest £1 billion to accelerate R&D in infectious diseases that disproportionately impact lower-income countries over the next ten years.
The enterprise will focus on new and disruptive vaccines and medicines to prevent and treat malaria, tuberculosis, HIV (through ViiV Healthcare), NTDs and antimicrobial resistance (AMR), which, the company stated, continue to have a devastating toll on the most vulnerable – accounting for more than 60 percent of the disease burden in many lower-income countries.
Today, we've announced ambitious commitments, including £1bn investment over ten years to accelerate R&D into infectious diseases that disproportionately impact lower-income countries.

— GSK (@GSK) June 23, 2022
Thomas Breuer, GSK Chief Global Health Officer, speaking at the Kigali Summit on Malaria and NTDs in Rwanda, Africa, stated: "I am delighted to renew our commitment to global health research for the coming decade… Through our focus on scientific innovation in Global Health, we have delivered the first malaria vaccine, RTS,S, the first radical cure of vivax malaria, tafenoquine, and a new tuberculosis vaccine candidate. GSK now has more than 30 potential new vaccines and medicines in 13 high-burden infectious diseases to accelerate, and we must work collectively with urgency to bring these potentially life-saving innovations to people that need them."
The investment will specifically support:
the delivery of next-generation vaccines and medicines for malaria and tuberculosis that make treatment shorter, simpler and safer, including potential long-acting injectables to protect against Plasmodium falciparum malaria
developing and enabling access to innovative treatment and prevention options for people affected by HIV through ViiV Healthcare with the goal of ending HIV/AIDS
reducing AMR by advancing the vaccine pipeline, including first-in-class vaccines against invasive non-typhoidal salmonellosis and shigellosis 
drive funding for R&D in high-burden infectious diseases through multi-sectoral collaborations and alliances
To deliver against these targets, GSK has formed a dedicated, non-commercial Global Health Unit to prioritise the prevention and treatment of infectious diseases in lower-income countries. This unit includes dedicated Global Health innovation hubs for vaccines and pharmaceuticals that will collaborate with world-class partners to accelerate the discovery and development of new vaccines and medicines. These hubs have more than 30 potential vaccines and medicines targeting 13 high-burden infectious diseases.
The success of the new division will be measured by health impact alone.
In addition to the £1 billion for R&D, GSK announced further significant global health investments at the Kigali meeting. The company reaffirmed its commitment to supply albendazole until lymphatic filariasis and soil-transmitted helminthiasis morbidity are eliminated as public health problems everywhere – the largest medicine donation ever made. GSK also confirmed that it is doubling production of its AS01 adjuvant for use in the RTS,S malaria vaccine to help meet projected demand for the vaccine in the medium term.