AstraZeneca to acquire TeneoTwo and its blood-cancer therapeutic
AstraZeneca announces plans to acquire TeneoTwo and its CD19/CD3 T-cell engager, TNB-486, in a deal worth up to $1.2bn.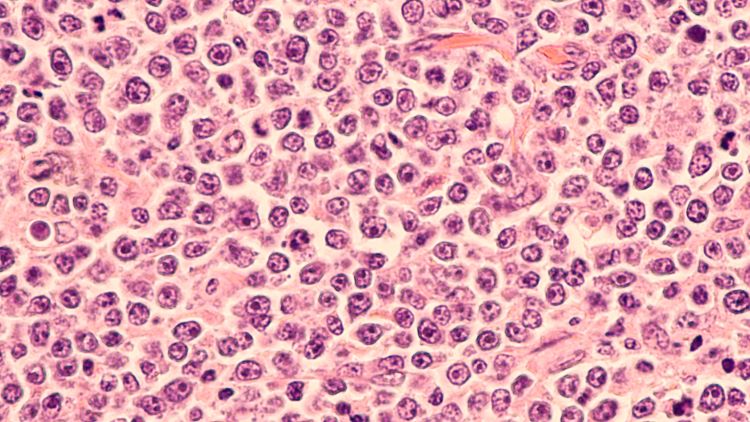 AstraZeneca will acquire all outstanding equity of TeneoTwo for an upfront payment of $100 million on closing. The pharmaceutical giant will make further milestone-related payments of up to $805 million related to R&D and up to $360 million on achievement of commercial milestones.
The acquisition of TNB-486 further diversifies AstraZeneca's haematology pipeline, which spans multiple therapeutic modalities and mechanisms to address a broad spectrum of blood cancers.
T-cell engagers are emerging as a promising therapeutic approach in haematological malignancies and solid tumours, noted AstraZeneca. 
TNB-486 is a bispecific antibody targeting CD19 on tumour cells and CD3 on T-cells. It is currently undergoing Phase I clinical trials in relapsed and refractory B-cell non-Hodgkin lymphoma patients.
By binding to both CD19, an antigen expressed on B-cells, and to the CD3 receptor on T-cells, TNB-486 activates and recruits T-cells to CD19-expressing tumours where they can elicit an immune response.
"By redirecting the body's natural immune response to target B-cell malignancies, TNB-486 alone or in combination with CD20-targeted therapy could potentially deepen clinical responses and improve patient outcomes," explained Anas Younes, Senior Vice President Haematology R&D at AstraZeneca. 
"We believe this innovative molecule, which was designed to optimise the therapeutic window of T-cell activation, will enable us to explore novel combinations that have the potential to become new standards of care in this setting," he added.
With the acquisition of TeneoTwo and TNB-486, AstraZeneca hopes to accelerate the development of this potential new medicine for B-cell haematological malignancies, including diffuse large B-cell lymphoma and follicular lymphoma.
The transaction is expected to close in the third quarter of 2022, subject to customary closing conditions and regulatory clearances.
AstraZeneca's blood-cancer treatment portfolio already includes Calquence (acalabrutinib), a chemotherapy-free monotherapy for patients with chronic lymphocytic leukaemia (CLL). 
In March 2021, the UK's National Institute of Health and Care Excellence (NICE) recommended Calquence be made available on the National Health Service for patients with CLL – the most common type of leukaemia in adults, with more than 100,000 estimated cases globally in 2019.