Litifilimab reduces skin disease activity in CLE trial
Phase II results suggest litifilimab safely and effectively reduces skin disease activity in cutaneous lupus erythematosus (CLE) patients.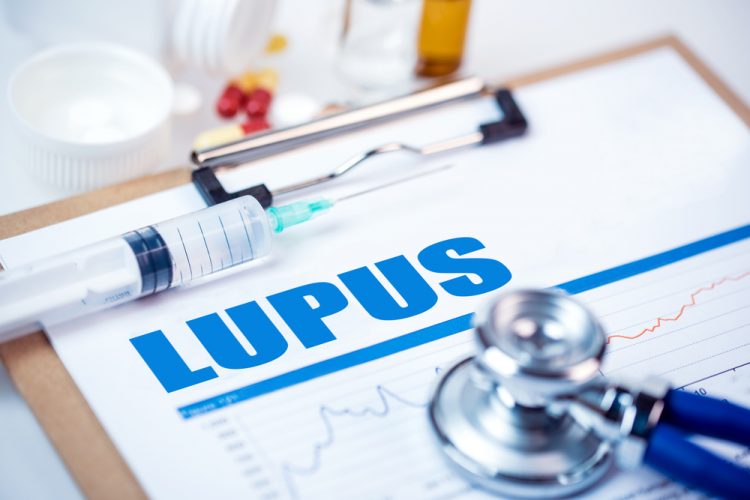 New Phase II data demonstrates that treatment with Biogen's litifilimab (BIIB059) was superior in reducing skin disease activity of cutaneous lupus erythematosus (CLE) to placebo over a period of 16 weeks. The results of the Phase II LILAC study Part B were published in The New England Journal of Medicine (NEJM).
CLE, a type of lupus, is a chronic autoimmune skin disease. People with CLE frequently experience symptoms including rash, pain, pruritis (itch) and photosensitivity as well as skin damage that may worsen over time and can include irreversible scarring alopecia and dyspigmentation that can be disfiguring and substantially impact quality of life.
Although anyone can develop lupus, an estimated 90 percent of patients are women. The disease also disproportionately impacts diverse ethno-racial groups, including African American, Asian, American Indian/Alaskan Native and Hispanic/Latino communities.
"CLE can have a lasting negative impact on skin symptoms and emotional aspects of people's lives, leading to a debilitating impact on quality of life and irreversible skin damage," stated Dr Victoria Werth, Professor of Dermatology at the University of Pennsylvania's Perelman School of Medicine, US. "Despite advancements over the past two decades, CLE represents a high unmet medical need with no cure. The LILAC study is among the first randomised controlled trials in CLE and I am encouraged by the publication of these positive results in NEJM."
Litifilimab is a humanised IgG1 monoclonal antibody (mAb) targeting blood dendritic cell antigen 2 (BDCA2), a receptor exclusively expressed on Plasmacytoid dendritic cells (pDCs) – inflammatory mediators thought to play a major role in the pathogenesis of systemic (SLE) and cutaneous lupus (CLE). Litifilimab has been shown to reduce inflammatory production from pDCs, including type-I IFN (IFN-I) as well as other cytokines and chemokines.
The LILAC study (NCT02847598) has two parts: A) assessing the safety and efficacy of litifilimab versus placebo in reducing total active joint count in SLE patients, and B) assessing the safety and efficacy of litifilimab over placebo in improving skin disease activity in CLE patients.
Part B of the LILAC study enrolled 132 participants with moderate-to-severe active CLE to receive one of three dosage levels of subcutaneous litifilimab (50, 150 or 450mg) or placebo.
Skin activity was measured using the Cutaneous Lupus Erythematosus Disease Area and Severity Index–Activity score (CLASI-A). On this scale scores range from 0 to 70, with higher scores indicating more widespread or severe skin involvement. The difference from placebo in the change from baseline in CLASI-A score at week 16 was −24.3 percentage points in the group receiving 50mg litifilimab; −33.4 percentage points in the 150mg group; and −28.0 percentage points in the 450mg group.
The Part B study population was representative of the broader CLE patient population, with approximately 10 percent of participants who reported race and ethnicity identifying as Black or African American.
Litifilimab was generally well tolerated, with most reported adverse events (AEs) rated as mild or moderate. The most common AEs (reported in ≥5 percent of participants in the pooled litifilimab groups) were nasopharyngitis, headache, injection-site erythema, SLE, arthralgia, upper respiratory tract infection, influenza, pruritus and cough.
Biogen has progressed litifilimab to late-stage development and is actively enrolling participants with SLE into the Phase III TOPAZ-1 and TOPAZ-2 studies, with plans to initiate a pivotal study in CLE this year.
"Litifilimab was developed by Biogen scientists as a potential first-in-class therapy for lupus," stated Dr Nathalie Franchimont, Head of the Multiple Sclerosis and Immunology Development Unit at Biogen. "These Phase II data underscore our goal of delivering meaningful new therapies to people with cutaneous lupus, an autoimmune disease affecting the skin that can occur with or without impacting other organs, who currently have limited treatment options. We are excited to progress this promising candidate into late-stage development to further evaluate its potential, particularly in those who historically have been underserved."
Detailed findings for Part A of LILAC, which enrolled participants with SLE with active joint and skin manifestations, will be published separately in a peer-reviewed journal.