First patient enrolled in cisplatin-induced ototoxicity Phase II trial
A Phase II proof of concept trial evaluating SENS-401 for cisplatin-induced ototoxicity has enrolled its first patient.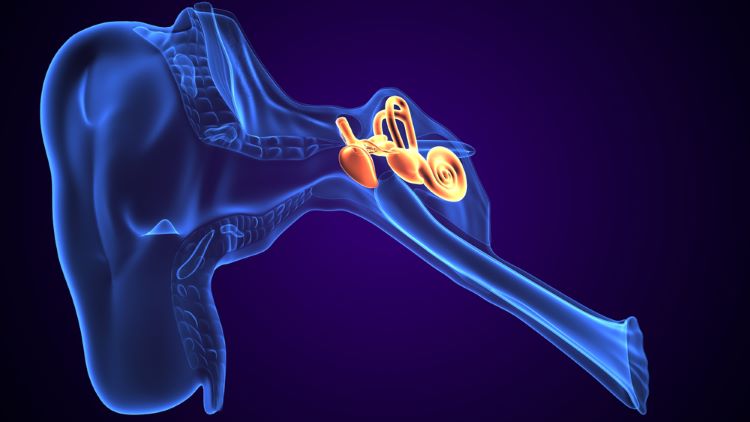 Sensorion, a biotechnology company has announced that the first patient has been enrolled in its NOTOXIS Phase IIa proof of concept clinical trial of SENS-401 (Arazasetron) in cancer patients experiencing cisplatin-induced ototoxicity (permanent hearing loss), a serious side effect of  key chemotherapeutic agent cisplatin.
"The preclinical and clinical data gathered during SENS-401 development… [shows] its potential to preserve hearing for patients receiving cisplatin without impacting chemotherapeutic potential and we are therefore very excited to be commencing this trial," declared Géraldine Honnet, Chief Medical Officer of Sensorion.
Cisplatin and other platinum-based compounds are essential chemotherapeutic agents for many cancers, yet they can cause ototoxicity, permanent and irreversible hearing loss, which occurs in up to 50-60 percent of adult patients and 90 percent of paediatric patients who survive cancer.
SENS-401 is an orally available small molecule that aims to protect and preserve inner ear tissue from damage responsible of progressive or sequelae hearing impairment.
The SENS-401 proof of concept trial
The primary objective of the study will be to assess SENS-401 efficacy measuring the change from baseline of the average of the pure tone audiometry (PTA) four weeks after the completion of cisplatin treatment.
Eligible cisplatin-induced ototoxicity patients will be randomised on Day 1 to either Arm A or Arm B in ratio 1:1 (the aim is to enrol maximum 58 participants in total: 29 participants per arm). Arm A participants will be treated with Cisplatin-based chemotherapy without receiving SENS-401. This control arm will provide natural history data. Arm B participants will receive 43.5mg of oral SENS-401 one week prior to getting cisplatin treatment, during the whole duration of the chemotherapy treatment and four weeks after receiving the last cycle of cisplatin.
The trial will also assess several secondary outcome measures, including the rate and severity of ototoxicity, the change in PTA (dB) throughout the study and tolerance, according to Sensorion.
Success of the trial, which aims to evaluate the efficacy of SENS-401 to prevent cisplatin-induced ototoxicity in adult patients with a neoplastic disease, would offer the possibility of future treatment to the estimated 500,000 patients with the condition in the United States, the European Union and Japan.
Prior study results assessing SENS-401 for cisplatin-induced ototoxicity
In a preclinical model of cisplatin-induced ototoxicity (Petremann et al, 2017), SENS-401 demonstrated an ability to significantly reduce hearing loss. Additionally, further analysis of the AUDIBLE-S study earlier in 2022, to assess the effect of SENS-401 in sudden sensorineural hearing loss (SSNHL) demonstrated a statistically significant and clinically meaningful treatment effect of at least 10 dB vs placebo with the high dose at Day 84 in the per protocol idiopathic SSNHL population (81 patients) treated with corticosteroids (representing c. 70 percent of the Intent to Treat population). The data has informed the NOTOXIS trial design to extend exposition to SENS-401 treatment, in order to cover all the cycles of cisplatin and to focus on the prevention of hearing loss.
Previous approvals for SENS-401
SENS-401 has been granted Orphan Drug Designation (ODD) by the European Medicines Agency (EMA) in Europe for the treatment of SSNHL, and by the US Food and Drug Administration (FDA) for the prevention of platinum-induced ototoxicity in the paediatric population.
The NOTOXIS amended clinical trial application (CTA) was approved in October 2022 in France and in December 2022 in Israel.
Sensorion stated that it anticipates the publication of interim data for the cisplatin-induced ototoxicity trial in H1 2023.