T-cell therapy helps overcome stem cell transplant viral infections
A T-cell therapy that targets six viruses commonly contracted by haematology patients after allogeneic stem cell transplantation, offered 95 percent response in a study.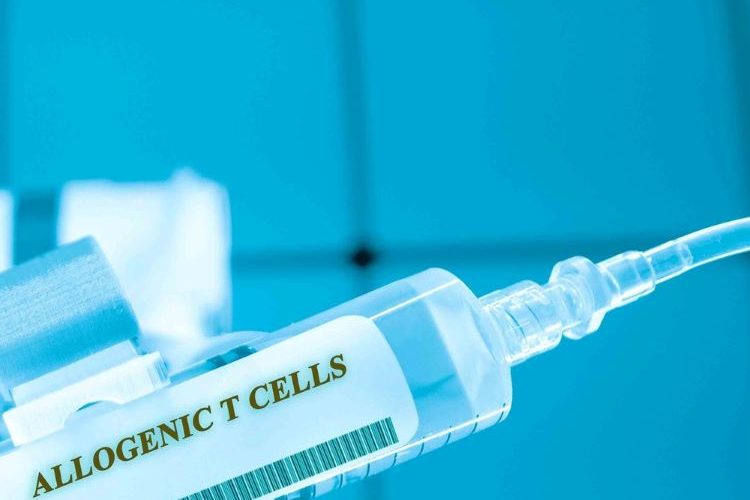 Posoleucel, an off-the-shelf, allogeneic T-cell therapy that simultaneously targets six different viruses, demonstrated meaningful antiviral efficacy in a Phase II trial in haematology patients following allogeneic stem cell transplantation (allo-SCT).
Fifty five of 58 patients (95 percent) had responses to posoleucel within six weeks of infusion, and the amount of circulating virus was reduced by an average of 97 percent in these patients.
Dr Bilal Omer is the study's senior author, a paediatric hematologist-oncologist at Texas Children's Hospital, and an Assistant Professor of pediatrics and member of the Dan L Duncan Comprehensive Cancer Center at Baylor College of Medicine.
He shared his observation from the study: "posoleucel could be administered within 24 hours in some cases, with symptom resolution in a matter of days in some patients," noted Dr Omer. "It was quite impressive how quickly patients could be treated."
Working to overcome viral infections with allogeneic T-cell therapy
Patients with blood cancers and other hematologic disorders can be treated with allo-SCT. This is a procedure in which the patient's stem cells are replaced by those from a donor.
These patients are highly susceptible to viral infections that can lead to significant morbidity and mortality, explained Dr Thomas Pfeiffer, first author of the study and Assistant Professor of paediatrics at Washington University School of Medicine in St. Louis.
In the study, responses against the viruses using posoleucel were as follows:
Adenovirus: 83 percent of 12 patients had a response within six weeks
BK virus: All 27 patients had a response within six weeks
Cytomegalovirus (CMV): 96 percent of 24 patients had a response within six weeks
Epstein-Barr virus: All of the two patients had a response within six weeks
Human herpes virus 6: Three of four patients responded and viral load was reduced in all four patients
Human polyomavirus 2 (JC) virus: The one patient with JC virus infection experienced initial stabilisation of viral symptoms; however, symptoms progressed, and the patient died.
"Posoleucel is the first T-cell therapy in development for BK virus," added Dr Omer.
Patient response observed in the posoleucel Phase II trial
The single-arm Phase II clinical trial evaluated the safety and efficacy of posoleucel. The adult and paediatric patients who had undergone allo-SCT to treat cancers or other diseases of the blood and had infections of at least one of the six viruses listed.
Among the 12 patients who had more than one viral infection, 10 patients (83 percent) had a response against the viruses with which they were infected.
No patients experienced cytokine release syndrome (CRS). Thirteen patients (22 percent) reported acute graft-versus-host disease (GvHD); however, only four of these cases were considered de novo cases. The most common GvHD symptoms were skin flares, which were successfully treated in the majority of cases.
The study was published in Clinical Cancer Research.
Randomised Phase III trials evaluating posoleucel are underway.
The study was supported by the National Heart, Lung, and Blood Institute Production Assistance for Cellular Therapies; Conquer Cancer Foundation/American Society for Clinical Oncology; the Dan L Duncan Comprehensive Cancer Center; and the National Institutes of Health (NIH).