Bioavailability enhancement services market to exhibit 11 percent CAGR
Between 2022 and 2035, the bioavailability enhancement services market will see an 11 percent compound annual growth rate, a report has predicted.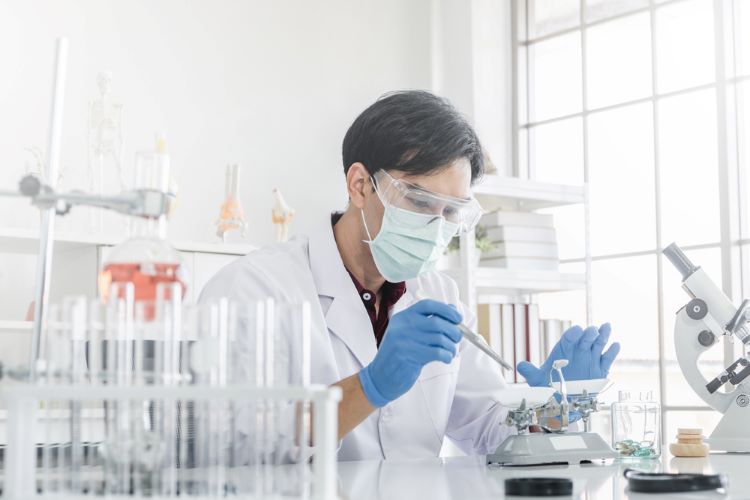 Due to more biopharmaceutics classification system (BCS) II and BCS IV molecules being evaluated in early development, a market report has signalled that the bioavailability enhancement market will grow at a steady rate between 2022 to 2035. 
A compound annual growth rate (CAGR) of 11 percent is expected for the market in the forecast period, the report predicted.
Given that over 40 percent of the marketed drugs are believed to have low bioavailability, the report highlighted that recent years have witnessed a rise in drug developers evaluating various re-formulation strategies to improve the bioavailability of existing drugs/drug candidates. The research anticipated that in the forecast period, the demand for bioavailability enhancement drug formulations is expected to grow significantly.
Given the industry's shifting focus toward development of lipophilic drug compounds, market players are identifying bioavailability enhancement techniques to mitigate the challenge of low bioavailability and stability, according to the research.
Service and technology providers
Drug developers have demonstrated preference in relying on bioavailability enhancement service and technology providers to optimise cost and research timelines, the research suggested.
The report showed that outsourcing is a popular model for improving drug bioavailability, therefore by late 2022, nearly 115 companies were found to offer these services.
Bioavailability enhancement technologies
In terms of technological approach, the report covered absorption enhancement, solubility enhancement and sustained release.
Over half of the technologies focused on enhancing bioavailability of small molecules, the research found. These were specifically for small molecules intended for oral drug delivery. Otherwise, the report noted distribution of other types of these technologies, by molecule, were found to be 31 percent for small molecules and biologics and 16 percent for biologics.
Lipid nanoparticles were found to be the preferred choice of several service providers wanting to improve bioavailability of poorly soluble drugs. This was identified to be due to factors such as drug loading capacity and long-term physical stability.
Collaborations and partnerships in the bioavailability enhancement market
Substantial mergers and acquisitions have been reported in this market, the report showed. This is due to service providers striving to offer multiples services to cater to the varied needs of customers.
Moreover, to maintain a competitive edge in the market, the report indicated that several stakeholders are engaged in the development of proprietary technologies, based on sustained release principle and bioavailability enhancers.
Key players included in the bioavailability enhancement services market report:
AbbVie Contract Manufacturing
Alexion Pharmaceuticals
Bristol Myers Squibb
Catalent
Eurofins CDMO
Ferring Pharmaceuticals
Harvard University
Janssen Pharmaceuticals
Johns Hopkins University
Lonza
Merck Millipore
Moderna
Novo Nordisk
Particle Sciences
Patheon
PCI Pharma Services
Pfizer
The University of Texas
Thermo Fisher Scientific
University of California
WuXi AppTec
Yale University
Related topics
Active Pharmaceutical Ingredient (API), Big Pharma, Biopharmaceuticals, Drug Development, Drug Manufacturing, Drug Markets, Drug Supply Chain, Industry Insight, Manufacturing, Pipelines, Research & Development (R&D), Therapeutics
Related organisations
Abbvie Contract Manufacturing, Alexion Pharmaceuticals, Bristol-Myers Squibb, Catalent, Eurofins CDMO, Ferring Pharmaceuticals, Harvard University, Janssen Pharmaceuticals, Johns Hopkins University, Lonza, Merck Millipore, Moderna, Novo Nordisk, Particle Sciences, Patheon PCI Pharma Services, Pfizer, The University of Texas, Thermo Fisher Scientific, University of California, WuXi AppTec, Yale University