Could default eligibility improve clinical trial enrolment?
The number of potential clinical trial participants increased from over 51,000 to 1.7 million after researchers applied a new approach to improve eligibility.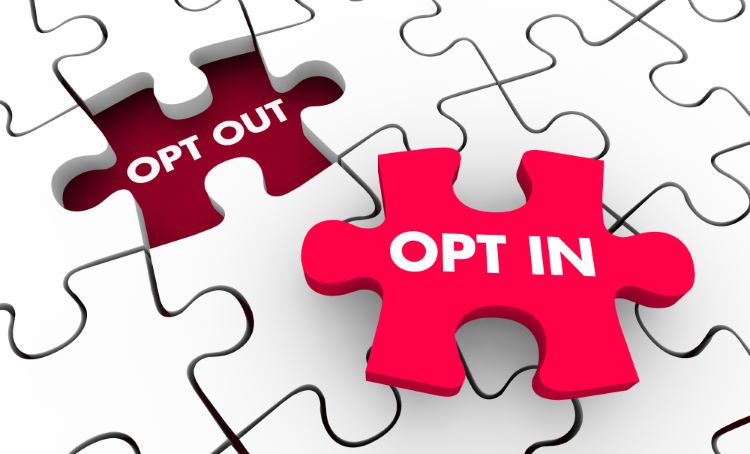 A new approach developed at the Medical University of South Carolina (MUSC) aiming to improve clinical trial eligibility has shown positive results.
The South Carolina Clinical & Translational Research (SCTR) Institute's patient outreach recruitment (POR) team and partners made potential patients eligible by default. This enabled them to learn of clinical trials in which they could participate. Patients were notified by default about research opportunities and could also opt out.
Expanding patient enrolment
The team discussed this new approach in the Journal of Clinical and Translational Science (JCTS). "We learned from many of our patients that they wanted to have greater opportunity to participate in research, but they had no knowledge of those opportunities," explained SCTR Co-Director Dr Patrick Flume, Associate Vice President of clinical research at MUSC and senior author of the JCTS article.
"We believe that the opt-out approach really grants people the autonomy to choose whether they want to be engaged in research," stated Tara Pittman, Recruitment Manager at SCTR's SUCCESS Center and lead author of the article. "They can only have that choice if they know of that choice and that opportunity."
Through this new approach to improve clinical trial eligibility, patients in the MUSC Health System are enrolled in the research participant pool. This significantly increased the number of potential participants, from just over 51,000 to 1.7 million, found Pittman et al. 
It made it highly unlikely that a patient would be contacted more than once or twice. Patient burnout decreased, Pittman observed. This is because the same few patients who were participating in trials before the transition no longer received repeated requests from study teams.
We met our enrolment goal within one month and completed Phase I within three months."
After applying the new approach, "We met our enrolment goal within one month and completed Phase I within three months," acknowledged Gayenell Magwood, PhD, Professor and Endowed Chair in the College of Nursing at the University of South Carolina.
Research preferences questionnaire
To design respectful messaging that would be sent to patients, the POR team worked with the MUSC Biomedical Informatics Center (BMIC) to develop digital workflows that were efficient for researchers and also with enterprise communications.
Epic is MUSC Health's electronic health record. The Epic research team developed a research preferences questionnaire that enabled patients to opt in to learn of research opportunities. Discussing the opt-out model, Leslie Bell, SCTR Regulatory Knowledge and Support Program Manager highlighted: "So now when you log into that questionnaire, it shows that you have defaulted to receive notifications about research opportunities, and you can unselect that to opt out."
The POR team wanted to expand on MUSC's existing request process for accessing data for research. Through the workflow, researchers provide the eligibility criteria for their study and clinical indicators of those criteria. A list of potentially eligible patients is then pulled from the research data warehouse, where patient information is securely stored. The patients who have opted out of research contact are filtered out, and the final patient list is delivered to the research teams via a secure application for managing databases.
Increasing clinical trial eligibility and diversity
Initially, the POR team was concerned that patients might not like being contacted multiple times about studies. So initially, safeguards were applied to prevent this. However, these were found to be unnecessary, as this repeated contact was well-received by patients.
my most diverse recruits came from POR methods." 
In terms of reaching a more diverse patient population, Delisa Brown, PhD, Research Assistant Professor in the division of addictions sciences shared: "my most diverse recruits came from POR methods." 
To determine whether the POR approach definitively increases enrolment and diversity, more data is needed, the authors explained. That data will come from MUSC's recently implemented clinical trial management system, which study teams adopting POR are required to use. This data will also identify studies most likely to benefit from the POR approach, as some studies are more suited for this process than others, stated Research Preferences Manager Stedman Jones.
The POR team concluded that if participant volume and diversity increase, the POR approach could become an important new tool in research recruitment toolkits.
Related organisations
Related people