Sun shines on Indian generics manufacturers
India is becoming a key market for generic medicines…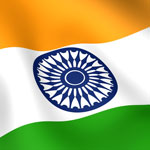 India is becoming a key market for generic medicines, and pharmaceutical companies must compete and grow their revenues there to have a shot at claiming the title of industry leader, according to a new report by research and consulting firm GlobalData.
The new report* states that India-based trio of Glenmark, Sun Pharmaceuticals, and Ranbaxy topped the charts in terms of year to year (YTY) revenue growth in 2012, with 71.6%, 47.6%, and 32.9% respectively. Although larger generic manufacturers – Teva, Sandoz, and Mylan – emerged as revenue leaders in 2012, with sales of US$10.4 billion, US$8.7 billion, and US$5.8 billion respectively, their performance in 2013 may vary, as other competitors, including Sun Pharmaceuticals step up efforts to grow their share of the global generics market.
Domestic players in India are currently experiencing massive YTY revenue growth as they continue to leverage many decades of reverse engineering experience. GlobalData believes that Indian generics manufacturers have become the go-to companies when it comes to low-cost generics, with pharmaceutical giants including Gilead and Pfizer moving to form generic manufacturing agreements with them in 2012.
Sun Pharmaceuticals holds a strong position in the Indian generics market, leading the pack in terms of operating margin and revenue growth, although the company's sales figures currently pale in comparison with larger companies. The company's domestic revenues increased by 44.9% from US$586.5m in 2011 to US$865.9m in 2012, as market shares were captured from competitors. Sun Pharmaceuticals will have to continually compete with other Indian generic manufacturers, including Ranbaxy, Dr. Reddy's and Cipla, as well as the influx of foreign generic and branded pharmaceutical companies. This rivalry, which is likely to focus on the price sensitivity of domestic consumers, could potentially decrease the company's profit margins. Nevertheless, GlobalData anticipates that Sun will be one to watch in 2013, as the company aims to rub shoulders with companies in the top echelon of generics manufacturing.
Mylan benefited from aggressive growth in the Indian market during 2012, as the company's generics business flourished in the country. This resulted from an increase in sales of anti-retroviral (ARV) finished dosage form (FDF) generic products, used in the treatment of HIV/AIDS. Mylan is currently one of the world's largest API manufacturers, particularly in APIs used in manufacturing generic ARV therapies for HIV/AIDS treatment. The company has total control over its supply chain, and so can effectively control cost and quality – two crucial requirements in the pharmaceuticals business.
Similarly, Teva and Sandoz are stepping up efforts to grow their revenues outside established markets. Sandoz, in particular, needs to gain ground in emerging markets, as 80% of its generic pharmaceutical sales currently come from the US and Europe, leaving the company exposed to the current pricing pressures and budget deficits in these markets.
*PharmaLeaders: Generic Manufacturers Benchmark Report – Financial Benchmarking & Competitive Analysis of the Leading Generic Players in 2013