Novel delivery approach demonstrates efficacy of immunotherapy
A first-in-human study showed a novel approach for delivering intrathecal and intravenous immunotherapy improved survival of melanoma patients with leptomeningeal disease (LMD).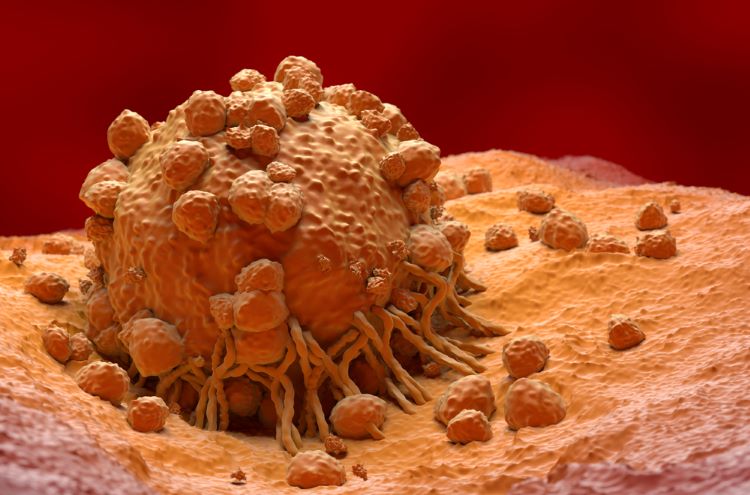 Intrathecal (IT) (directly into the spinal fluid) and intravenous (IV) nivolumab (anti-PD-1) immunotherapy was found to be safe and improved survival in a subset of melanoma patients with leptomeningeal disease (LMD).
The first-in-human, Phase I/Ib study published in Nature Medicine, described the interim analyses of the novel delivery approach.
Leptomeningeal disease is a cancer complication that occurs when cancer cells from primary tumours migrate into the cerebrospinal fluid (CSF) and leptomeninges, the outer lining of the brain and spinal cord. These cells can quickly spread throughout the CSF and cause a variety of neurological symptoms.
Results of the immunotherapy study
Across 25 patients, the median overall survival (OS) was 4.9 months. The OS rates were 44 percent at 26 weeks and 26 percent at 52 weeks. Four patients survived to 74, 115, 136 and 143 weeks after their first IT dose, which is significantly longer than expected. All but two patients had received prior systemic therapy.
A previous proof-of-concept study demonstrated that IT administration of interleukin-2 in LMD patients showed that injecting nivolumab directly into spinal fluid increases its concentration within the CSF, since these antibodies cannot otherwise easily penetrate the blood-brain barrier (BBB). While patients had encouraging results, the treatment was associated with serious side effects.
"Until recently there have been limited resources to develop clinical trials in this space," commented corresponding author Dr Isabella Glitza Oliva, PhD, Associate Professor of Melanoma Medical Oncology.
"We are optimistic that these results, along with further clinical trials, will lead us to a better understanding of LMD and, ultimately, more effective ways of helping our patients," Glitza Oliva continued. A dose-expansion cohort has completed enrolment for the upcoming research in the future.
This research was supported by Bristol-Myers Squibb Foundation, Inc. Additional funding was provided by organisations such as the National Cancer Institute (NCI).