Microbial fermentation tech market to exceed $56.9b by 2033
Trends such as sustainability and technological advances like AI are helping to boost the microbial fermentation technology market, a report says.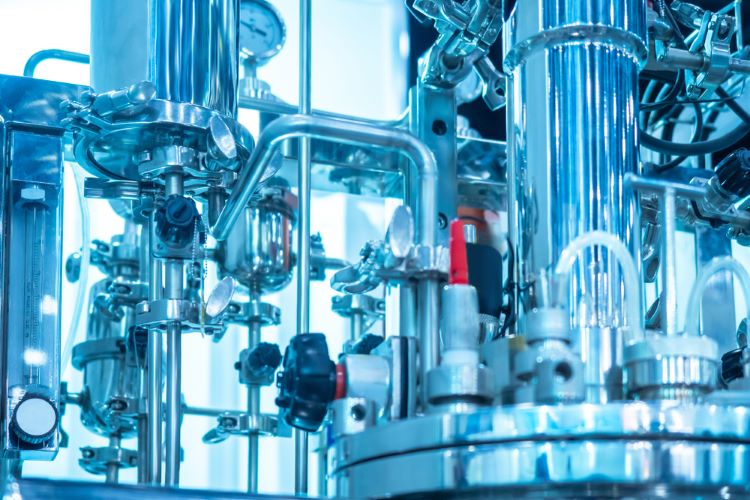 The global microbial fermentation technology market is expected to exceed a value of $56,974.87 million by 2033, according to a report.
Therefore, the projected compound annual growth rate (CAGR) is 5.7 percent by 2033.
In recent years, the microbial fermentation technology industry has experienced significant growth. Put into context, the market is expected to value $32,729.05 million in 2023.
The key drivers of this industry include advancements in bioprocessing, development of novel microbial strains for production of high-value compounds and the rising demand for biopharmaceutical products such as antibiotics, vaccines and enzymes.
Currently, a major challenge for the sector is high R&D costs and limited access to raw materials. Strict regulations on the use of microbial fermentation technology also hinder the sector's growth.
Yet innovative approaches such as strategic partnerships could help navigate these obstacles, the market report noted.
Microbial fermentation technology market trends
One of the key trends is the increasing adoption of single-use bioreactor systems. These are more cost-effective and flexible compared to traditional stainless-steel bioreactors.
Overall, the report identified a continuing trend toward environmentally friendly production processes, including a higher demand for bio-based products.
Another trend observed in the report is the growing use of artificial intelligence and machine learning in the microbial fermentation process. A benefit of these technologies is their ability to help to lower production costs.
There is a growing trend toward production of biologics and biosimilars. A higher rate of outsourcing of biologics manufacturing to contract research organisations (CROs)/contract development and manufacturing organisation (CDMOs) is expected to advance growth of the market in the forecast period.
Regions and segments predicted to lead the market 2023-2033
Overall, biopharmaceutical companies are estimated to have a 41 percent share of the market in 2023. The recombinant proteins segment is estimated to account for 33 percent of the market for this year.
The US is predicted to dominate the microbial fermentation technology market, with a share of over 30 percent during the forecast period.
Germany is anticipated to have a market share of around 20 percent over the forecast period. Specifically, the trend toward personalised medicine and biologics is expected to drive the market in this country.
China is expected to develop significantly, with a market share of over 25 percent during the projection period.
Leading players in the industry include Lonza, Thermo Fisher Scientific, Merck KGaA and Sartorius AG.
Related topics
Big Pharma, Biologics, Biopharmaceuticals, Bioprocessing, Bioproduction, Biosimilars, Industry Insight, Microbial Biological Manufacturing, Processing, Production, Research & Development (R&D), Technology, Therapeutics
Related organisations