Immunotherapy to become standard treatment for infants with ALL
First-line immunotherapy blinatumomab significantly improved survival in babies with acute lymphoblastic leukaemia in an international trial.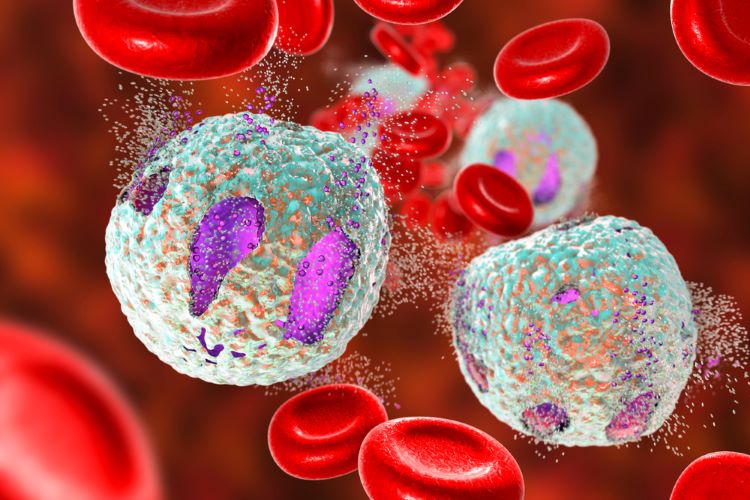 Immunotherapy treatment blinatumomab will now become standard treatment worldwide for babies with acute lymphoblastic leukaemia (ALL).
This decision is based on new results from an international trial published in the New England Journal of Medicine. Blinatumomab significantly improved survival, with the rate increasing from 66 percent to 93 percent, compared to individuals just given prior chemotherapy.
Monoclonal antibody (mAb) blinatumomab binds to leukaemia cells on one side and to immune cells on the other side. This connects the immune cells to the leukaemia cells and clears them up.
"This is the first time that we tested blinatumomab as a first-line treatment, and for the first time in such young children," stated Dr Inge van der Sluis, study lead and paediatric oncologist and clinical pharmacologist at the Princess Máxima Center for paediatric oncology in the Netherlands.
Investigating safety and efficiency of the immunotherapy
Researchers of the international clinical trial studied the safety and effectiveness of blinatumomab in babies with ALL. Between 2018 and 2021, 30 children in nine countries were treated with blinatumomab. The treatment was added to the existing chemotherapy, Interfant-06.
These outcomes were compared with those of 214 children previously treated with the Interfant-06 standard therapy: the same treatment, without blinatumomab.
The survival rate of babies given one month of [the] immunotherapy in addition to chemotherapy was… 93 percent compared with 66 percent [in those] only treated with chemotherapy"
The survival rate of babies given one month of immunotherapy in addition to chemotherapy was significantly higher: 93 percent were still alive two years after diagnosis. This was compared with 66 percent of children who had only been previously treated with chemotherapy.
It brings the survival of the babies with a KMT2A gene variant in their leukaemia cells to the level of the average survival of older children with this form of blood cancer.
Two years after diagnosis, 18 percent of babies treated with blinatumomab experienced recurrence of their cancer, or died from their disease. This also demonstrates a strong improvement compared with babies treated within the Interfant-06 protocol, without immunotherapy. In that group, 51 percent had a recurrence or death during the two-year treatment with chemotherapy.
Future clinical development of blinatumomab
Intensive chemotherapy works very well for some babies, yet in other patients, the disease returned within two years. According to the researchers, 90 percent of recurrences occur during the two-year course of therapy.
So, to expand on the success of the small-scale study, Dr Inge van der Sluis noted the team wanted to "confirm the effect of blinatumomab in a larger study with more children. We also want to see whether babies benefit from two courses of blinatumomab and a reduction in chemotherapy."
The study on the monoclonal antibody was funded by Amgen and the Princess Máxima Center Foundation.