Digital transformation to drive biomanufacturing market
According to a market report, digital transformation is becoming an essential part of biopharma manufacturing.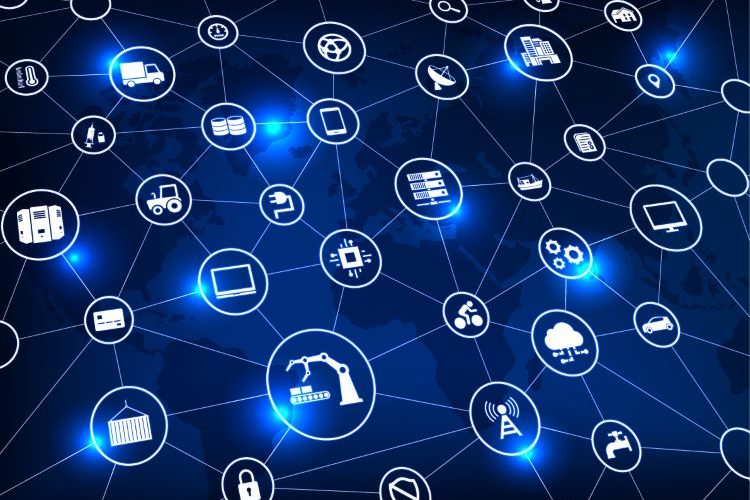 A market report has shown that the digital biomanufacturing market is anticipated to grow at a compound annual growth rate (CAGR) of 11 percent between 2023-2035, driven largely by digital transformation.
Influencing factors identified in the report include higher competition, competitive pricing and inflation rate, technological advancements and evolving regulatory guidelines. These factors have led to industry 4.0 technologies. For instance, digital biomanufacturing, also known as digital bioprocessing, has become promising in helping to improve process robustness and drug product quality.
Since the COVID-19 pandemic, the biopharmaceutical industry has been under pressure to reduce production timelines and increase the manufacturing capacity, without compromising product. Enhanced interconnectivity of equipment and technologies has also put demand on manufacturing operations.
In bioprocessing 4.0, physical equipment is integrated with digital software and platforms to help streamline the overall biomanufacturing process. Examples include process analytical technologies (PAT), data analysis software (DAS), manufacturing execution systems (MES) and digital twins.
At present, over 140 digital technologies have and are being developed by over 100 industry stakeholders to enable the biologic manufacturing. Additionally, of the technologies that currently enable smart biomanufacturing, 48 percent are based on PAT, followed by 28 percent using MES, DAS (14 percent) and digital twins (10 percent).
In terms of technology type, the digital biomanufacturing market for digital twins is expected to grow at 19 percent until 2035. The report also identified that the rising popularity of cloud-based technologies is expected to capture a large portion of the market.
Collaboration in the digital biomanufacturing market
The research highlighted that over 75 strategic partnerships related to digital biomanufacturing have been forged since 2018. This suggests that software providers are actively upgrading their technology related capabilities and accommodating the current and anticipated demand for digital biomanufacturing.
Transforming biopharma manufacturing through digital bioprocessing
The report stated that digital bioprocessing is thought to have transformed manufacturing principles in areas such as process development, operational activities, logistics and supply chain management, when used in combination with advanced technologies, including artificial intelligence (AI), machine learning and internet of things (IoT).
In 2022, the quantity approvals of biologic drugs in the biotechnology industry just surpassed the number of approvals for small molecules, the research observed. In the same year, nearly half of the biologic approvals were allotted to novel class of modalities, including antibody drug conjugates (ADCs), bispecific antibodies (BsAbs), cell therapies and gene therapies.
Increased demand for biologics plus continuous innovation led to this outcome, the report stated. Therefore, there has been a rise in the requirement for digitally enabled and connected end-to-end process solutions to optimise bioprocess operations. The report identified that at present, 20 percent of organisations have already adopted digitalised approaches for biomanufacturing.
For example, several leading biopharma players have claimed to achieve 40 percent increase in quality, 15 percent reduction in cost, 80 percent decrease in process variability and 20 percent shorter operational timelines by leveraging digital biomanufacturing advances.
Benefits of digital transformation in biomanufacturing
Digital transformation within biomanufacturing can help to improve efficiency, obtain higher product yield, better product quality, data integrity, reduced manual intervention and limited risk of contamination. Importantly, the report stated that digital transformation is becoming an essential element in biopharmaceutical manufacturing.
digital transformation is becoming… essential in biopharmaceutical manufacturing"
Currently, batch-to-batch variation and product validation are major bottlenecks in the biologic industry, the report noted. Digital biomanufacturing encompasses advancements such as real-time monitoring, data analytics, automation, modelling, process optimisation. This is expected to help in the creation of a uniform process, which can decrease the deviation in quality of each batch.
Driven by advancements such as access to real time operations and rising interest in paperless manufacturing amongst innovators, profitable opportunities are anticipated for market players who offer bioprocessing 4.0 services.
Related topics
Analytical techniques, Artificial Intelligence, Big Data, Biologics, Biopharmaceuticals, Bioprocessing, Data Analysis, Data integrity, Drug Development, Drug Manufacturing, Industry Insight, Manufacturing, Process Analytical Technologies (PAT), Research & Development (R&D), Technology, Therapeutics
Related organisations