Could personalised mRNA vaccine be first for cancer?
Half of pancreatic ductal adenocarcinoma (PDAC) patients given a personalised mRNA neoantigen vaccine experienced delayed recurrence 18 months post-vaccination.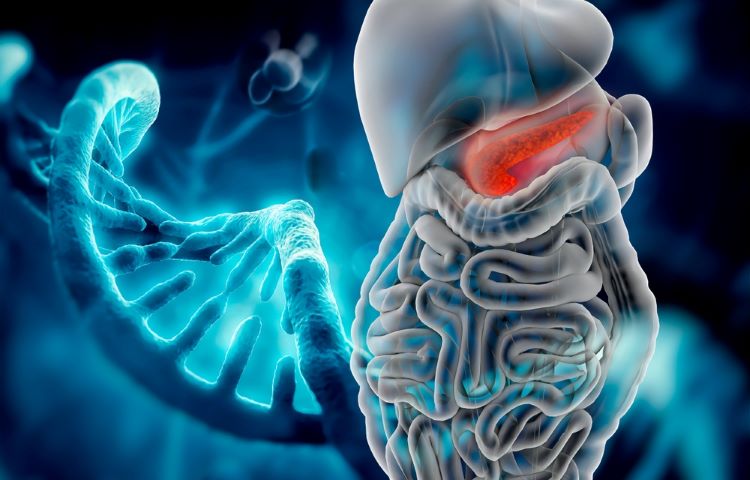 A BioNTech-led Phase I trial demonstrated preliminary evidence that adjuvant autogene cevumeran, a personalised mRNA neoantigen vaccine, in combination with atezolizumab (Genentech) and mFOLFIRINOX can induce substantial T cell activity in pancreatic ductal adenocarcinoma (PDAC).
In a paper published in Nature, researchers hypothesised it may correlate with delayed recurrence and elimination of micrometastases in PDAC.
The personalised neoantigen vaccine was based on uridine mRNA–lipoplex nanoparticles. mRNA neoantigen vaccines were synthesised in real time from surgically resected PDAC tumours. High-magnitude vaccine-induced T cell responses, the focus of the immune response analysis that included a new method to track vaccine-expanded clones, correlated with delayed PDAC recurrence.
Could BioNTech's new partnership accelerate personalised mRNA therapy trials?
Can an mRNA vaccine stimulate T cell response?
Studies of long-term survivors of PDAC have shown that neoantigens may stimulate T cells in PDAC, the paper stated. While PDAC is fatal for 88 percent of patients, the pancreatic cancer harbours mutation-derived T cell neoantigens suitable for vaccines, according to Rojas et al.
Therefore, the researchers wanted to confirm whether adjuvant individualised vaccines can stimulate neoantigen-specific T cells in these PDAC patients.
Therapeutic mRNA vaccine technology has facilitated the rapid delivery of individualised neoantigen vaccines fully integrated into a routine oncologic workflow, the paper highlighted.
Method and results of the Phase I trial
The intravenously delivered mRNA vaccine was safe and generated substantial neoantigen-specific T cells in half of unselected patients with resectable PDAC, the study reported.
Post-surgery, patients were sequentially administered with anti-PD-L1 immunotherapy atezolizumab, autogene cevumeran (a maximum of 20 neoantigens per patient) and a modified version of a four-drug chemotherapy regimen (mFOLFIRINOX).
Autogene cevumeran was administered within three days of benchmarked times, was tolerable and induced de novo high-magnitude neoantigen-specific T cells in eight out of 16 patients, with half targeting more than one vaccine neoantigen.
Vaccine-expanded T cells were found to comprise up to 10 percent of all blood T cells, re-expanded with a vaccine booster and included long-lived polyfunctional neoantigen-specific effector CD8+ T cells. At 18-month median follow-up, responding patients with vaccine-expanded T cells had a longer median recurrence-free survival compared with patients without vaccine-expanded T cells.
The unmet need for new oncology-targeted immunotherapies
As multiple immunotherapies have emerged for immune-inflamed tumours, there remains a need for new immunotherapies for most patients with non-inflamed tumours that are largely insensitive to current immunotherapies, the paper noted. Despite low mutation rate of PDAC, a mRNA vaccine can induce T cell activity against neoantigens in this cancer, a non-inflamed tumour with predominantly immune-excluded or desert phenotypes.
Rojas et al. concluded: "As mRNA can be rapidly manufactured as individualised vaccines with multiple neoantigens, it can activate antigen-presenting cells and can be efficiently delivered using newly developed clinical-stage formulations."
A follow-up, global randomised trial is set to begin soon.