Key developments: mRNA vaccines and therapeutics
EPR summarises results from key mRNA vaccine trials, highlighting the future potential of these innovative therapeutics.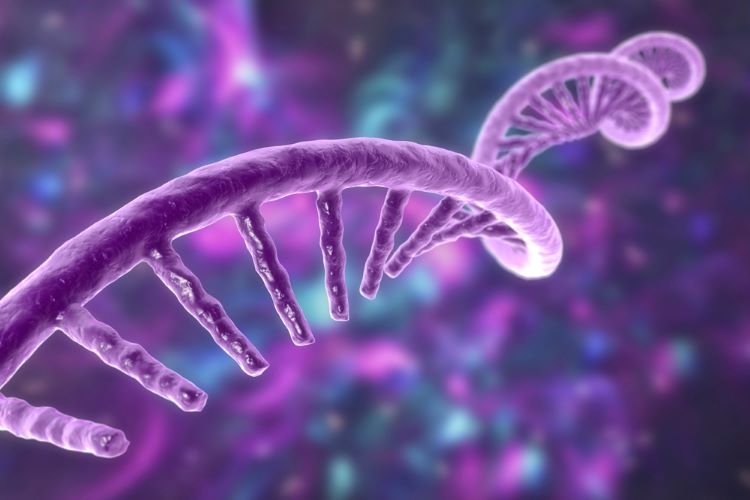 Recently there have been several key advances in the clinical development of messenger RNA (mRNA) vaccines, including vaccines for RSV and a personalised cancer vaccine.
Since the COVID-19 pandemic, the industry has seen a spike in interest in mRNA therapeutics, due to the success of mRNA vaccines treating the virus, observed GlobalData.
Initially developed to treat viral infections, mRNA vaccines deliver a piece of genetic material that instructs the body to make a protein fragment of a target pathogen (such as a virus), which the immune system recognises and remembers1 to respond to when exposed to the pathogen in the future.
A key benefit of mRNA therapeutics is that manufacturing time is fast compared to antibodies or protein-based drugs.2 Yet according to a 2022 report by GlobalData, it is difficult to achieve high quality and highly pure mRNA via scalable manufacturing. Robust analytical methods are needed to establish safety, potency, and purity of mRNA therapeutics in large-scale manufacturing.
Sarah Bundra, Pharmaceutical Analyst at GlobalData also warned about patient safety: "introducing mRNA carries the risk of activating the immune system."
The research also identified other challenges for mRNA therapeutics' delivery, including their high cost, susceptibility to degradation by ribonucleases and limitations with drug delivery systems. Delivery of mRNA therapeutics is a particular challenge as systems need to be customised to specific tissues by factoring in optimal size, surface charge and lipid composition.
Potential of mRNA vaccines
Some recent clinical milestones in development of mRNA vaccine therapies include encouraging results, for instance, Moderna and Merck's Phase IIb study of mRNA-4157/V940, an investigational mRNA cancer vaccine. In combination with KEYTRUDA®, the treatment reduced the risk of recurrence or death by 44 percent compared with KEYTRUDA alone.
Dr Juanita Lopez, Clinical Researcher at The Institute of Cancer Research, London; and Consultant Medical Oncologist, The Royal Marsden NHS Foundation Trust, explained the importance of the findings: "This is the first time we've seen a personalised cancer vaccine, together with standard of care immunotherapy, reduce the chances of cancer coming back in patients with early stages of skin cancer. The findings are exciting and open the door for further clinical trials in melanoma, as well as other types of cancer."
According to a December 2022 statement by GlobalData, while mRNA-4157/V940 is the first anti-cancer vaccine to demonstrate such promising efficacy, there are multiple mRNA vaccines currently in development for a range of oncology indications.3
"The use of the game changing mRNA vaccine technology in increasing response to immunotherapy drugs is very exciting," stated Professor Andrew Beggs, MRC Senior Clinical Fellow and Consultant Colorectal Surgeon, University of Birmingham in response to the news. 
Progress on mRNA vaccines for RSV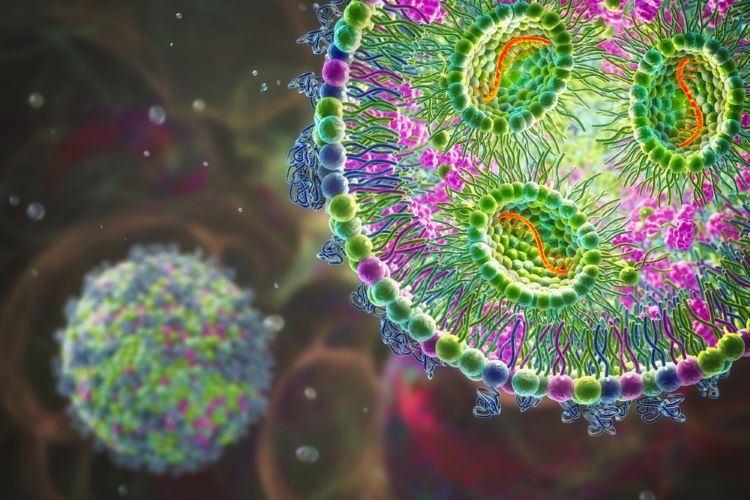 Moderna's mRNA vaccine mRNA-1345 demonstrated vaccine efficacy of 83.7 percent in ConquerRSV, a Phase III trial targeting respiratory syncytial virus (RSV) in older adults.
The vaccine consists of a single mRNA sequence encoding for a stabilised prefusion F glycoprotein. It uses the same lipid nanoparticles (LNPs) as in the Moderna COVID-19 vaccines. The F glycoprotein is on the surface of the virus and is required for infection by helping the virus to enter host cells. It exists in two states, prefusion and postfusion. The prefusion conformation is a significant target of potent neutralising antibodies and is highly conserved across both RSV-A and RSV-B subtypes.
In the trial, approximately 37,000 adults 60 years or older were enrolled from 22 countries.
The data follows on from the positive Phase III trial results from Moderna's mRNA infectious disease vaccine platform after its Spikevax COVID-19 vaccine, remarked Stéphane Bancel, Moderna's Chief Executive Officer. She added that the results represent an "important step" in preventing lower respiratory tract disease (RSV-LRTD) in adults over 60 years old. On the importance of the vaccine, she shared: "Respiratory diseases are a major public health priority given they… are a leading cause of hospitalisation."
The primary efficacy endpoints for the trial were based on RSV-LRTD defined as either two or more symptoms, or three or more symptoms of disease.
The trial was anticipated by Abdullah Baqui, principal investigator for the study sites in Bangladesh to "inform the future implementation of vaccines in adults in lower-resource areas."
Based on the trial results, Moderna intends to submit for global regulatory approval in the first half of 2023. In August 2021, mRNA-1345 gained Fast Track designation from the US Food and Drug Administration (FDA) in adults over 60 years old.
mRNA Covid vaccines for pregnant women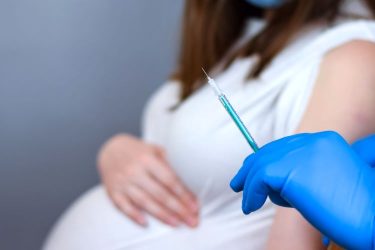 A study funded by the US Centers for Disease Control and Prevention (CDC) and published in JAMA Network Open, concluded that mRNA COVID-19 vaccines offered considerable protection for pregnant women being admitted to emergency care or hospitalised due to the virus.
When mRNA COVID-19 vaccination clinical trials were first introduced, pregnant women were prohibited from them to protect their safety. However, the positive results from the study are a sign both to the pharmaceutical industry and patients that the vaccines are not only safe, but effective against the virus.
During the trial, participants were given two mRNA vaccine doses followed by a booster shot, as recommended by the CDC and the American College of Obstetricians and Gynaecologists. Vaccine effectiveness was highest among pregnant women with three doses (initial two vaccinations plus a booster shot).
This [study] strongly suggests that along with other preventive measures, that expectant mothers or women who are considering getting pregnant can take to promote a healthy pregnancy, getting vaccinated and boosted against COVID-19 should be high on the list."
Study co-author Dr Brian Dixon, Director of Public Health Informatics for Regenstrief Institute and Indiana University Richard M. Fairbanks School of Public Health and Interim Director of the Regenstrief Center for Biomedical Informatics, US, explained: "This strongly suggests that along with other preventive measures, that expectant mothers or women who are considering getting pregnant can take to promote a healthy pregnancy, getting vaccinated and boosted against COVID-19 should be high on the list."
The clinical trial showed that after four months, two-dose protection decreased in non-pregnant adults. "Vaccine utilisation among expectant mothers remains low compared to similarly aged non-pregnant individuals for both the first two vaccines and a booster dose. Hopefully this study will provide pregnant women with the evidence they need to get vaccinated and boosted," concluded study co-author Dr Shaun Grannis, Vice President for Data and Analytics at Regenstrief Institute, Regenstrief Professor of Medical Informatics and Professor of Family Medicine at Indiana University School of Medicine, US.
Looking beyond mRNA vaccines
It's not just mRNA vaccines that offer huge therapeutic potential. According to a recent market research report, a total of five marketed mRNA non-vaccine products will generate over $2 billion by 2028.
OTX-2002, the first mRNA therapy to target c-Myc (MYC) oncogene overexpression, could be the first programmable epigenetic medicine."
OTX-2002, the first mRNA therapy to target c-Myc (MYC) oncogene overexpression, could be the first programmable epigenetic medicine, with the potential to generate $1.6 billion during 2028, GlobalData forecasted in its report.
Biotech firm Omega Therapeutics revealed in October 2022 that its first patient was dosed with OTX-2002 in a Phase I trial (NCT05497453). The news marked "a new era of therapeutic development" declared Mahesh Karande, President and Chief Executive Officer of Omega Therapeutics. Dr Yan Moore, Chief Medical Officer of Omega Therapeutics explained that OTX-2002, delivered via lipid nanoparticles (LNPs), "has the potential to downregulate expression through epigenetic modulation by acting pre-transcriptionally to target MYC dysregulation at its source."
Importantly, the novel drug codes for a hybrid of multiple modified proteins that have never existed together in nature. While the study evaluated OTX-2002 for relapsed or refractory hepatocellular carcinoma (HCC) and other solid tumours, the future holds potential for development of more sophisticated strategies to reprogramme cells, enabling treatment of life-threatening diseases such as cancer and milder but troublesome conditions like alopecia. 
About the Author
Catherine Eckford is Editorial Assistant at European Pharmaceutical Review.
References
National Institutes of Health (NIH). NIH launches clinical trial of three mRNA HIV vaccines. March 2022. Available at: https://www.nih.gov/news-events/news-releases/nih-launches-clinical-trial-three-mrna-hiv-vaccines
Carsten Rudolph and Christian Plank. mRNA therapeutics: a limitless revolution in medicine. [Internet], Ethris, [cited 2023Jan]. Available at: https://www.europeanpharmaceuticalreview.com/article/177409/mrna-therapeutics/
Historically unimpressive field of therapeutic cancer vaccines gets revitalized with Moderna and Merck mRNA data, says GlobalData. GlobalData. [cited 2023Feb]. Available at: https://www.globaldata.com/media/pharma/historically-unimpressive-field-of-therapeutic-cancer-vaccines-gets-revitalized-with-moderna-and-merck-mrna-data/