Pfizer and BioNTech mRNA shingles vaccine study begins
A Phase I/II trial for the first mRNA-based shingles vaccine programme has been initiated by Pfizer Inc. and BioNTech SE.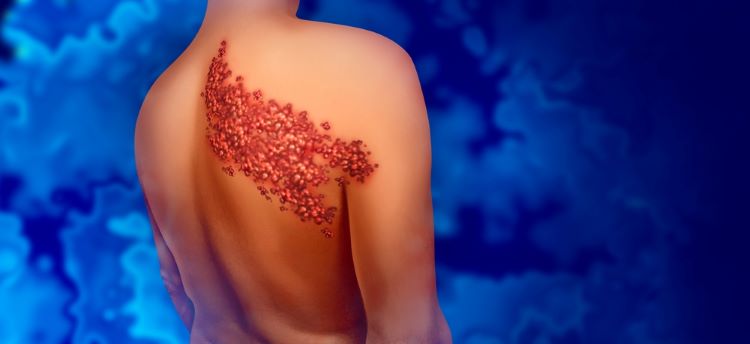 Pfizer Inc. and BioNTech SE have announced the start of a Phase I/II trial for the companies' mRNA vaccines for shingles (Herpes Zoster), for which there is no currently approved vaccine.
Without vaccination, about half of the people who live to age 85 are expected to develop shingles, stated BioNTech.
Both the incidence and severity of shingles rise with age, the company acknowledged. With an aging global population, shingles vaccination is an important global health priority. Thus, there is a need for highly effective, well tolerated, and efficiently produced shingles vaccines.
The Phase I/II trial for the mRNA-based vaccine
The multicentre, randomised, controlled, dose-selection study will evaluate the safety, tolerability, and immunogenicity of mRNA vaccine candidates against shingles. The study is aiming to enrol up to 900 healthy volunteers, from 50 to 69 years of age in the US. Phase I will help select the optimal mRNA vaccine candidate, dose level, dosing schedule, and formulation for advancement to Phase II. Participants in the study will be followed to determine how long protection may last.
Pfizer will utilise its proprietary antigen technology and BioNTech will employ its proprietary mRNA platform technology used in the companies' COVID-19 vaccine.
The vaccine candidates encode different versions of glycoprotein E (gE) on the surface of the varicella zoster virus (VZV). The gE protein is important for viral replication and the cell-to-cell spread after reactivation of the virus in the nerve cells, noted BioNTech.
In January 2022, Pfizer and BioNTech announced a shingles vaccine collaboration. The companies are also working together on COVID-19, and a COVID-19 and influenza combination vaccine programme.
About shingles
Shingles is an infectious disease that results in a painful, localised rash. It is caused by the reactivation of varicella zoster virus (VZV).
Primary infection with VZV causes chickenpox, usually during childhood. After chickenpox, the virus remains dormant in human nerve cells and can reactivate later in life due to stress or immunosuppression, according to the US Centers for Disease Control and Prevention. 
Related topics
Antibodies, Big Pharma, Biopharmaceuticals, Clinical Development, Clinical Trials, Drug Development, Immunisation, mRNA, Proteins, Research & Development (R&D), Technology, Vaccines, Viruses
Related organisations
Related diseases & conditions