NICE recommends Rinvoq® for Crohn's
AbbVie's Rinvoq® will be the first JAK inhibitor available for treatment of Crohn's in England and Wales, following NICE approval.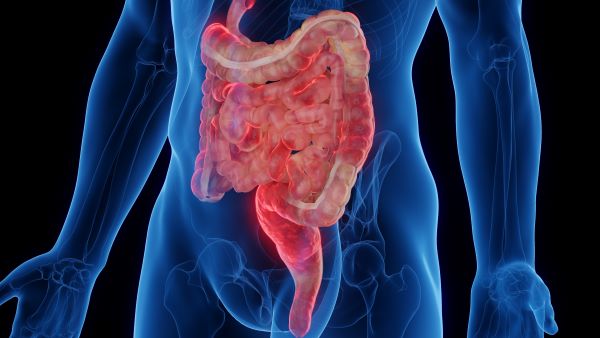 The National Institute for Health and Care Excellence (NICE) has issued final draft guidance recommending AbbVie's upadacitinib (Rinvoq®) as an option for treating moderately to severely active Crohn's disease in adults.
The therapy is the first janus kinase (JAK) inhibitor that will be available for treatment of Crohn's disease  in England and Wales, AbbVie said. It is taken as a once-daily pill.
The JAK inhibitor is recommended for Crohn's disease patients whose condition has not responded well enough or has lost response to a previous biological treatment. It can also be used in patients that are intolerant to biological treatment.
Crohn's disease is a chronic condition and is estimated to affect over 155,000 adults in the UK.
"As a progressive disease, it is imperative that we help people with Crohn's disease to achieve disease control and improve their quality of life." said Dr Alexandra Kent, Consultant Gastroenterologist at King's College Hospital NHS Trust. "There has been a lack of new advanced therapies made available on the NHS to treat Crohn's disease for over half a decade. Being able to offer eligible people an additional treatment option that is available as a once daily pill is a positive step forward."
The NICE recommendation is based on data from three Phase III clinical trials, which demonstrated significantly more patients treated with upadacitinib achieved the co-primary endpoints of clinical remission and endoscopic response.
Results from the U-EXCEED, U-EXCEL and U-ENDURE "were generally consistent with the known safety profile of upadacitinib in other licensed indications," AbbVie explained.
Belinda Byrne, Medical Director, AbbVie UK commented: "We are pleased that NICE has recommended upadacitinib for eligible people with Crohn's disease on the NHS in England and Wales. This is another important milestone for the inflammatory bowel disease community, as it follows NICE's recommendation for upadacitinib in ulcerative colitis last year,"
Marketing authorisations for upadacitinib 
In February, the UK's MHRA issued the first marketing authorisation globally for the use of Rinvoq in Crohn's disease. European Commission approval to treat adult patients with moderately to severely active Crohn's disease followed in April, making it the seventh approved indication for Rinvoq in the European Union.
Upadacitinib has also received marketing authorisation for several immune-mediated diseases, including rheumatoid arthritis, psoriatic arthritis, ankylosing spondylitis, non-radiographic axial spondyloarthritis and atopic dermatitis.