Big Pharma inventory management trends revealed
Rapid growth of Big Pharma manufacturer inventories fail to prevent medicine shortages, a 2022 report has highlighted.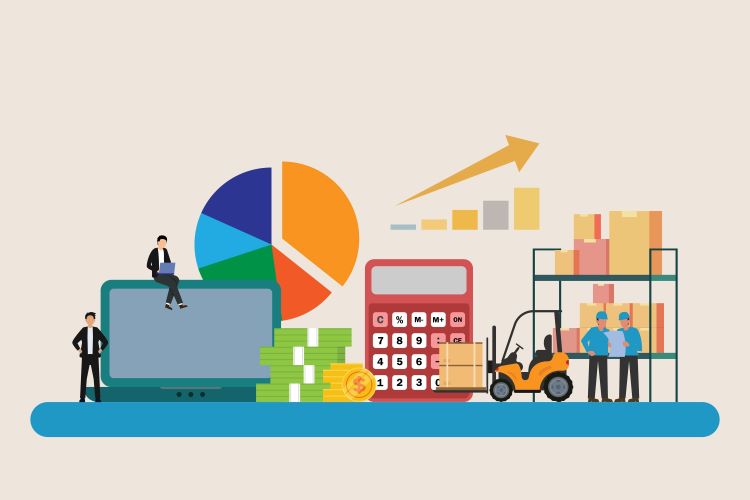 The inventory position of 28 major pharmaceutical manufacturers in 2022 has been revealed in an annual report. Analysis explored the impact of macro-trends on inventory management from corporate reports of Big Pharma companies including Merck, AstraZeneca and Pfizer. It investigated how excessive inventories are affecting the industry and what factors could influence inventory growth in 2023.
While the COVID-19 pandemic depleted demand for some medicines, the year-end saw widely-reported shortages of many medicines. Yet the balance sheets of the pharmaceutical manufacturers included in the report showed limited evidence of this. Inventories grew to a combined total of $150bn in 2022, the analysis showed.  
Big Pharma inventory management trends in 2022
COVID-19  impact
One key finding was that the direct impact of the receding COVID-19 pandemic led to a decrease in demand for vaccines and antivirals. This resulted in write-offs of excess inventory, the report noted.
Yet this decrease in demand coincided with an increase in seasonal illnesses and shortages of various medicines, particularly generics and antibiotics.
However, the balance sheets of pharmaceutical manufacturers show limited evidence of shortages. For example, these demonstrated a 10 percent year-on-year (YOY) growth in inventories, reaching a combined total of $150 billion. Sales grew by seven percent, totalling $994 billion in 2022. The cost of sales increased by four percent to $311 billion. Price increases in raw materials due to inflation contributed to the increase in inventory value, with a significant increase observed in raw materials inventories.
At the individual company level, 20 out of 28 companies experienced an increase in Days Inventory Outstanding (DIO) in 2022. This indicates that the shortage issue cannot be solely attributed to a lack of inventory, the report stated.
Challenges in pharmaceutical inventory waste
The authors highlighted that inventory waste remains a concern, as companies lack a standard reporting framework for inventory write-offs.
The main challenge lies in the structural aspects of manufacturing processes, including using the make-to-forecast approach for large batches with long lead times and limited spare capacity. This makes it difficult to respond swiftly to changes in demand, the report found. Consequently, manufacturers tend to overproduce, resulting in an average estimated inventory write-off of around four percent each year.
In 2022, inventory write-offs were estimated to be in the range of four percent, with some companies not providing any disclosure and others reaching as high as 15 percent. The estimated cost of medicines written off at cost across the 28 benchmarked companies amounts to approximately $12.5 billion, representing a significant waste of capacity and resources.
2023 outlook
The report highlighted potential risks to inventory growth for Big Pharma in 2023. Rising interest rates and the Inflation Reduction Act in the US, may impact the preconditions of cheap cash and high margins that encourage inventory growth. Additionally, inventories were consciously increased in 2022 to address previous supply issues. Some of which are still ongoing, suggesting a possible reduction in inventory levels in 2023.
However, new medicines for weight loss and Alzheimer's as well as treatments like RSV vaccines are generating increased demand, leading to manufacturers ramping up production. This surge in demand, coupled with restrictions on access to certain medications, challenges the effectiveness of holding large inventories.
The industry's inclination for large-scale bets on new blockbusters aligns with maximising sales and patient access. Although excessive inventories are environmentally irresponsible and inefficient in terms of capital utilisation, the potential for double-digit sales growth with new blockbuster drugs makes it a risk that manufacturers are willing to take.
In conclusion, excessive inventories present challenges in terms of waste, capital usage, and increased medicine costs. The shifting landscape of interest rates, inflation, and ongoing supply issues may impact inventory growth in 2023. However, the report determined that demand for new medicines creates complexities that require a careful balance between supply and inventory optimisation.