Baxter achieves its first quarter expectations
Baxter has reported first quarter financial results in line with the company's previously issued guidance…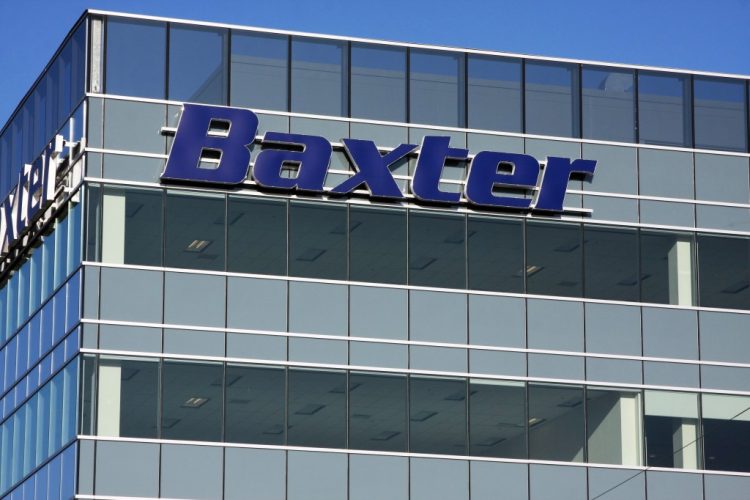 Baxter International Inc. (NYSE:BAX) today reported first quarter financial results in line with the company's previously issued guidance and confirmed its full-year 2013 financial outlook.
For the first quarter, Baxter reported net income of $552 million and earnings per diluted share of $1.00, compared to net income of $588 million and earnings per diluted share of $1.04 in the same period last year. First quarter 2013 results include after-tax special items totaling $29 million (or $0.05 per diluted share) primarily for deal-related costs associated with Baxter's planned acquisition of Gambro AB, a global medical technology company focused on developing, manufacturing and supplying dialysis products and therapies for patients with acute or chronic kidney disease. First quarter 2012 results included a net after-tax benefit from special items totaling $19 million of income (or $0.03 per diluted share) for payments and adjustments pertaining to business development transactions.
On an adjusted basis, excluding special items in both periods, Baxter's first quarter net income of $581 million increased 2 percent from $569 million reported in 2012. Adjusted earnings per diluted share of $1.05 rose 4 percent from $1.01 per diluted share last year, in line with the company's previously issued earnings guidance of $1.03 to $1.05 per diluted share.
Worldwide sales of $3.45 billion increased 2 percent compared to $3.39 billion reported in the first quarter of 2012. Sales within the United States increased 1 percent, totaling $1.48 billion, while international sales of $1.97 billion increased 2 percent. The impact of foreign currency on sales growth in the quarter was immaterial.
By business, BioScience revenues of $1.53 billion rose 5 percent, driven primarily by strong demand for ADVATE [Antihemophilic Factor (Recombinant), Plasma/Albumin-Free Method] for the treatment of hemophilia, as well as certain plasma-based therapeutics and vaccines. Medical Products sales of $1.92 billion were comparable to the prior-year period as growth for intravenous therapies was more than offset by lower sales in the company's pharma-partnering business.
Baxter continued to make investments to support geographic expansion initiatives and new product introductions, and continued to advance a number of programs that improve the quality of care and address key, high-potential areas of unmet medical need. Recent achievements include:
Submission of an application with the U.S. Food and Drug Administration for approval of FEIBA NF [Anti-Inhibitor Coagulant Complex], Nanofiltered and Vapor Heated, for prophylactic use in hemophilia A and B patients with inhibitors. Baxter's Phase III study demonstrated routine prophylactic treatment with FEIBA NF reduced median annual bleed rate (ABR) from 28.7 during FEIBA NF on-demand treatment compared to 7.9 during FEIBA NF prophylactic treatment (a 72.5 percent reduction), with 17 percent (3 of 17) of patients in the intent-to-treat group experiencing zero joint bleeds.
Receipt of a Positive Opinion from the European Medicines Agency's Committee for Medicinal Products for Human Use for the use of HyQvia (solution for subcutaneous use) as replacement therapy for adult patients with primary and secondary immunodeficiencies. HyQvia is a combination of human normal immunoglobulin (IGSC, 10%) and recombinant human hyaluronidase, which facilitates the dispersion and absorption of the IGSC.
Initiation of a Phase III clinical trial to evaluate the safety and efficacy of BAX 817, a recombinant factor VIIa (rFVIIa) for the treatment of acute bleeding episodes in hemophilia A or B patients with inhibitors. The prospective, open-label, randomized, multicenter study will assess the safety and efficacy of BAX 817 in male patients aged 12 to 65 years old with hemophilia A or B with inhibitors over a 6-month period of on-demand therapy.
Initiation of a Phase II/III multi-center, open-label study, PROLONG-ATE, assessing the efficacy, safety and pharmacokinetics of BAX 855 for prophylaxis and on-demand treatment of bleeding in more than 100 previously treated adult patients with severe hemophilia A.
Acquisition of the investigational hemophilia compound OBI-1 and related assets from Inspiration BioPharmaceuticals, Inc. as well as certain other OBI-1 related assets, including manufacturing operations, from Ipsen Pharma S.A.S. in conjunction with Inspiration's ongoing bankruptcy proceedings. OBI-1 is a recombinant porcine factor VIII (rpFVIII) being investigated for the treatment of bleeding in people with acquired hemophilia A and congenital hemophilia A patients with inhibitors.
Clearance under the Hart-Scott-Rodino Antitrust Improvements Act for the company's acquisition of Gambro. Subject to other regulatory approvals (including multiple antitrust approvals) and satisfaction of other closing conditions, the acquisition is expected to close at the end of the second quarter.
"Baxter's global portfolio remains strong as we benefit from our focus on lifesaving therapies, achieve important new product milestones and make select investments to position our company for future success and accelerated growth," said Robert L. Parkinson, Jr., chairman and chief executive officer.
Second quarter and full-year 2013 outlook
Baxter also announced today its guidance for the second quarter of 2013 and confirmed its guidance for the full year.
For the second quarter of 2013, Baxter expects sales growth, excluding the impact of foreign currency, of approximately 4 percent and earnings per diluted share of $1.12 to $1.14, before any special items.
For full-year 2013, Baxter continues to expect sales growth, excluding the impact of foreign exchange, of approximately 10 percent. In addition, the company expects earnings of $4.60 to $4.70 per diluted share, before any special items, and cash flows from operations of approximately $3.3 billion. The company's full-year guidance includes the impact of the Gambro AB acquisition, which is projected to be dilutive to full-year 2013 earnings by $0.10 to $0.15 per diluted share.
A webcast of Baxter's first quarter conference call for investors can be accessed live from a link on the company's website at www.baxter.com beginning at 7:30 a.m. CDT on April 18, 2013. Please visit Baxter's website for more information regarding this and future investor events and webcasts, including the company's Annual Meeting of Shareholders on May 7, 2013.