Microbiome therapy manufacturing facility completed
Europe's largest microbiome ecosystem therapies manufacturing facility is set to begin production by the end of Q3 2023.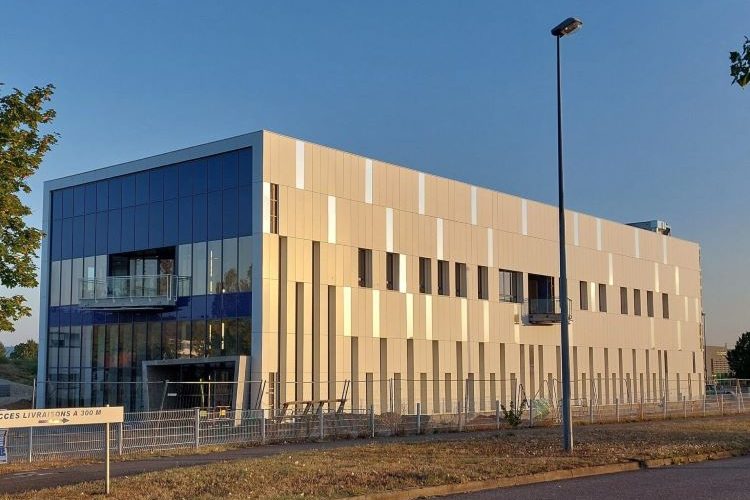 Credit: MaaT Pharma
A new state-of-the-art manufacturing facility for microbiome ecosystem therapies has now completed construction.
MaaT Pharma, a company focusing on treatments for oncology, and French contract development and manufacturing organisation (CDMO) Skyepharma formed a partnership in February 2022 to build the largest current good manufacturing practice (cGMP) facility, to date, for full ecosystem microbiome therapies in Europe. 
The new facility was completed within 12 months, according to David Lescuyer, CEO and President of Skyepharma. With the manufacturing infrastructure finished, the transfer of MaaT Pharma's Production and Development teams to the new site has also taken place.
Advancing microbiome therapy manufacturing
Built to produce microbiome-based drugs, the 17,200ft2 site will further enhance bioproduction capabilities and contribute to the growth of the sector in France and Europe, as these therapies demand advanced manufacturing techniques and procedures, MaaT Pharma noted.
MaaT Pharma's Microbiome Ecosystem Therapies are produced through a standardised cGMP manufacturing and quality control process to safely deliver the full diversity of the microbiome, in liquid and oral formulations, according to the company. Data from its Phase II trial for MaaT013, an allogeneic faecal microbiota product for steroid-resistant gastrointestinal acute graft-versus-host disease was released in July this year.
The partnership between MaaT Pharma and Skyepharma could lead to the creation of a dozen specialised roles within the industry over the coming years.
MaaT Pharma and Skyepharma are currently performing quality qualification according to GMP guidelines. The first production campaign in the new plant is planned to begin by the end of Q3 2023.
On World Microbiome Day 2023, Hervé Affagard, CEO and co-founder of MaaT Pharma reported in an EPR article that the company was in the process of expanding its cGMP manufacturing capacities "through a future plant which will exclusively focus on producing our microbiome therapies." In the article, he explained that "there is promise for the commercialisation of future microbiome-based products." Therefore, now that the new facility has been constructed, this signifies a new milestone for microbiome therapeutic development in the pharmaceutical industry.