AstraZeneca appoints architect for new global R&D centre and corporate headquarters in Cambridge, UK
AstraZeneca announced that it has selected architects Herzog & de Meuron to design its new centre…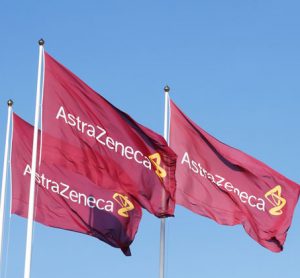 AstraZeneca today announced that it has selected architects Herzog & de Meuron to design its new centre in Cambridge in the UK. The site, to be located on the Cambridge Biomedical Campus (CBC), will be home to one of three global strategic R&D centres and the company's corporate headquarters, housing a highly-skilled workforce of approximately 2,000.
As announced in March, the £330 million investment in Cambridge will create a working environment that fosters innovation in one of the world's pre-eminent biosciences hotspots, ultimately helping AstraZeneca improve pipeline productivity.
Herzog & de Meuron have been briefed to design a site that will support AstraZeneca's drive for scientific leadership. A central hub of labs will form the focal point for the new centre, which will encourage collaborative working across the organisation and provide easy access for the wider scientific community through an open design and 'campus' environment.
Mene Pangalos, Executive Vice President, Innovative Medicines & Early Development at AstraZeneca said: "We want to create a site that supports our ambition of achieving scientific leadership, while blending into the fabric of the thriving local scientific community. We believe Herzog & de Meuron is the right firm to help us do this, with a great deal of relevant experience in developing functional, modern workplaces and pharmaceutical research facilities. I look forward to working with them and to sharing more detailed plans for the new centre soon."
Pierre de Meuron, Senior Partner at Herzog & de Meuron, said: "Cambridge is a university city with an important historical heritage, not only academic but also architectural and urbanistic. The historical architecture of Cambridge is mostly low-rise with internal courtyards that provide protected environments for people in their study and work. We want some of these qualities to be brought into the new building. Our response to the brief includes intimate spaces for concentration and work, as well as common spaces where everyone meets and comes together. The centre will be a great place for AstraZeneca to work and exchange with the local community of scientists, students and visitors."
Approximately 400 AstraZeneca employees, primarily scientists involved in research and development, will move to Cambridge during 2014 and will be based across three temporary sites at the Melbourn Science Park, the Cambridge Science Park and Granta Park, which is currently home to AstraZeneca's biologics research and development arm, MedImmune.
Mene Pangalos added: "Moving some of our scientists to Cambridge as early as next year will help cement the important relationships we are building with leading research, academic and healthcare organisations based in and around the city."
Related organisations
Related people