Janssen's ibrutinib approved by the EC for the treatment of Waldenström's macroglobulinemia
Janssen-Cilag International announced today that the European Commission (EC) has approved Imbruvica® (ibrutinib) capsules as a treatment option for adult patients with Waldenström's macroglobulinemia (WM).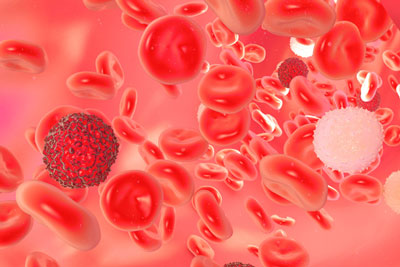 Ibrutinib is approved for patients who have received at least one prior therapy, or in first line treatment for patients unsuitable for chemo-immunotherapy. This approval represents a significant step forward for patients suffering from WM. There were previously no treatment options approved across Europe for this rare and slow-growing type of blood cancer.
WM originates from B cells, a type of white blood cell (lymphocyte), and develops in the bone marrow. The median age at diagnosis is 63-68 years and incidence rates among men and women in Europe are approximately 7.3 and 4.2 per million persons, respectively.
WM is the third type of blood cancer for which ibrutinib is indicated, having already been approved in Europe for the treatment of adult patients with relapsed or refractory mantle cell lymphoma (MCL), or adult patients with chronic lymphocytic leukaemia (CLL) who have received at least one prior therapy, or in first line in the presence of 17p deletion or TP53 mutation in patients unsuitable for chemo-immunotherapy. Ibrutinib has also been recently approved for the treatment of WM by the US FDA, which granted it Breakthrough Therapy Designation in 2013.
 "The clinical community now has at their disposal a treatment developed and assessed specifically for this rare B-cell lymphoma," says Professor Meletios-Athanassios Dimopoulos, Professor and Chairman of the Department of Clinical Therapeutics at the University Athens School of Medicine, Greece. "The clinical data for ibrutinib in Waldenström's macroglobulinemia showed that it was highly active for these previously-treated patients, giving durable responses with an acceptable safety and tolerability profile."
Approval of ibrutinib represents a significant milestone for patients with WM
Genome sequencing of patients with WM has revealed a common mutation in the MYD88 gene. This mutation triggers the activation of a number of targets, including Bruton's tyrosine kinase (BTK), which is a key component needed to regulate immune cell proliferation and cell survival which plays a part in B-cell malignancies, such as WM. Ibrutinib forms a strong covalent bond with BTK, thereby inhibiting the enzyme and blocking the transmission of cell survival signals within the malignant B cells.
"We are very pleased with the important progress the approval of ibrutinib represents for Waldenström's macroglobulinemia patients in Europe, since this authorisation marks the first EMA-approved treatment option for this rare form of cancer," said Jan Trapman, treasurer of the EWMnetwork. "This is certainly a significant milestone for patients and their families, whose interests have been at the centre of an international collaboration amongst scientists, patient groups and health authorities, focused on bringing this new treatment option to fruition."
The Phase 2 multi-centre study on which the European approval was based evaluated the efficacy and tolerability of ibrutinib 420 mg once daily in 63 patients with previously treated WM (median age of 63; range, 44-86 years old). The overall response rate using criteria adopted from the International Workshop on WM was 90.5%, 57 out of 63 patients. Eleven patients achieved a minor response, 36 patients achieved a partial response (PR) and 10 patients achieved a very good PR. The median times to at least minor and partial responses were four weeks and eight weeks respectively.
Secondary endpoints of the registration trial included progression free survival (PFS) and the safety and tolerability of ibrutinib in symptomatic patients with previously treated WM. The estimated two–year PFS and overall survival rates among all patients were 69.1% and 95.2% respectively. 
"Janssen welcomes this European Commission approval of ibrutinib for Waldenström's macroglobulinemia" said Jane Griffiths, Company Group Chairman, Janssen EMEA. "Waldenström's macroglobulinemia is a serious blood cancer and we at Janssen are pleased to lead the way in delivering innovative treatment options for those affected by rare blood cancers."