Atezolizumab shrank tumours in people with a specific type of bladder cancer in Phase II study
In the Phase II IMvigor 210 study, Roche's atezolizumab shrank tumours in people with locally advanced or metastatic urothelial bladder cancer (UBC)…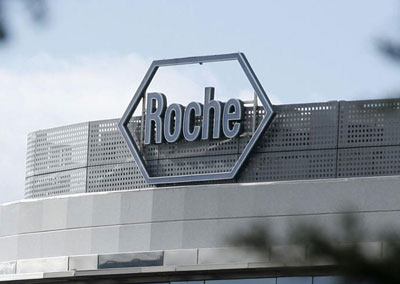 Roche has announced that, in the IMvigor 210 study, atezolizumab shrank tumours in people with locally advanced or metastatic urothelial bladder cancer (UBC) who had progressed on initial treatment (second-line or later).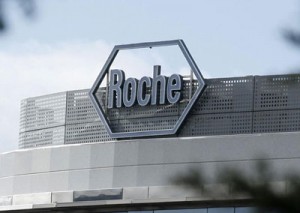 High amounts of PD-L1 (Programmed Death Ligand-1) expression by a person's cancer correlated with increased response to the medicine. Adverse events were consistent with what has been previously observed for atezolizumab.
Metastatic UBC is associated with a poor prognosis and limited treatment options. It is a disease that has seen no major advancements for nearly 30 years. Bladder cancer is the ninth most common cancer worldwide, with 430,000 new cases diagnosed in 2012, and it results in approximately 145,000 deaths globally each year.
"We are encouraged by the number of people who responded to atezolizumab and maintained their response during the study because minimal progress has been made in advanced bladder cancer for nearly 30 years," said Sandra Horning, M.D., chief medical officer and head of Global Product Development. "We plan to present results at an upcoming medical meeting and will discuss next steps with health authorities to bring a new treatment option to patients as soon as possible."  
Roche will discuss results with the U.S. Food and Drug Administration (FDA) as part of atezolizumab's Breakthrough Therapy Designation in bladder cancer
A Phase III study of atezolizumab is currently underway and another one is planned
The Phase II IMvigor 210 study evaluated the safety and efficacy of atezolizumab in people with locally advanced or metastatic UBC, regardless of PD-L1 expression. People in the study were enrolled into one of two cohorts. Cohort 1 consisted of people who had received no prior therapies for locally advanced or metastatic UBC, but who were ineligible for first-line cisplatin-based therapy; results from this cohort are not yet mature. Cohort 2, for which results were announced today, included people whose disease progressed during or following previous treatment with a platinum-based chemotherapy regimen (second-line or later). People received a 1200-milligram intravenous dose of atezolizumab on day one of 21-day cycles until progressive disease (Cohort 1) or loss of clinical benefit (Cohort 2). The primary endpoint of the study was objective response rate (ORR). Secondary endpoints included duration of response (DoR), overall survival (OS), progression-free survival (PFS) and safety.
In addition to the IMvigor 210 study, Roche has an ongoing randomised Phase III study, IMvigor 211, comparing atezolizumab with standard-of-care chemotherapy in people who have relapsed UBC, and a planned Phase III study, IMvigor 010, that will evaluate atezolizumab compared with observation in people with early-stage muscle-invasive bladder cancer who are selected for PD-L1 expression and are at risk for recurrence (adjuvant).
Related organisations
Related drugs
Related diseases & conditions