Positive top-line results for Phase 3 telotristat etiprate study
A Phase 3 clinical trial met its primary endpoint, showing the benefit of oral telotristat etiprate in treating cancer patients with carcinoid syndrome…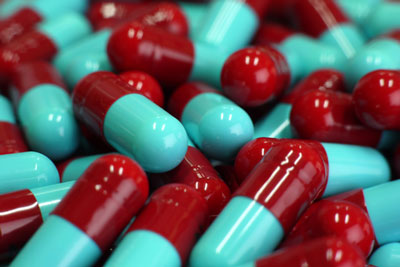 Lexicon's pivotal TELESTAR Phase 3 clinical trial met its primary endpoint, showing the benefit of oral telotristat etiprate in treating cancer patients with carcinoid syndrome that is not adequately controlled by the current standard of care.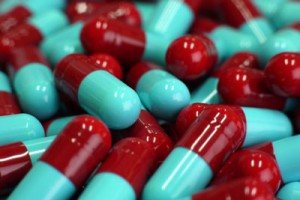 Telotristat etiprate was discovered using Lexicon's gene science and is the Company's first discovery to complete a pivotal Phase 3 clinical trial. If approved, telotristat etiprate would be the first oral treatment successfully developed for carcinoid syndrome and the first addition to the standard of care in more than 16 years. 
Carcinoid syndrome is a rare disease affecting thousands of patients with neuroendocrine tumours that originate in the gastrointestinal tract and metastasize or spread to the liver or other organs. Overproduction of serotonin within these metastatic neuroendocrine tumour cells is a driver of carcinoid syndrome, which is characterised by debilitating diarrhoea, facial flushing, abdominal pain, heart valve damage and other serious consequences.
Top-line results from the Phase 3 study show that patients who added telotristat etiprate to the standard of care at both the 250 mg and 500 mg doses experienced a statistically significant reduction from baseline compared to placebo in the average number of daily bowel movements over the 12-week study period, meeting the study's primary endpoint.
If approved, telotristat etiprate would be the first addition to the standard of care for 16 years
"We are extremely pleased with these top-line results," said Lexicon President and Chief Executive Officer Lonnel Coats. "Carcinoid syndrome is severely debilitating, preventing many patients from leading active and predictable lives, and unfortunately, a majority of patients will not be adequately controlled over time with the current standard of care. We are committed to working closely with the FDA to file our first new drug application (NDA) and to bring this innovative new treatment to patients whose lives are already impacted by the challenges of cancer."
"The TELESTAR results are promising, and the community of patients and caregivers who live and deal with carcinoid syndrome are excited about the prospect of a new treatment becoming available," said principal investigator Matthew H. Kulke, M.D., Director, Program in Neuroendocrine and Carcinoid Tumours and Senior Physician, Dana Farber Cancer Institute, and Associate Professor of Medicine, Harvard Medical School.
The company plans to announce complete results from the Phase 3 TELESTAR study at an upcoming scientific conference.
Lexicon has a license and collaboration agreement with Ipsen to commercialise telotristat etiprate in Europe and other countries outside the US and Japan.
Related topics
Related organisations