Baricitinib superior to methotrexate in rheumatoid arthritis
Posted: 29 September 2015 |
In a Phase II study in moderately-to-severely active rheumatoid arthritis, baricitinib was superior to methotrexate based on ACR20 response…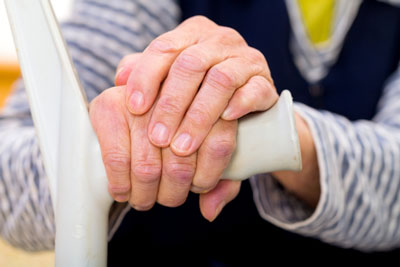 Lilly and Incyte have announced positive top-line results of a Phase 3 study evaluating the safety and efficacy of baricitinib in moderately-to-severely active rheumatoid arthritis (RA).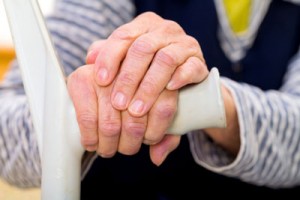 The study met its primary objective of demonstrating non-inferiority of baricitinib monotherapy to methotrexate monotherapy based on ACR20 response rate after 24 weeks of treatment. Additionally, baricitinib was superior to methotrexate based on ACR20 response.
"Too many people with rheumatoid arthritis who are treated with methotrexate – commonly used across the disease continuum for 25 years – do not achieve adequate disease control, which can cause disability and impede productivity," said David Ricks, Lilly senior vice president, and president of Lilly Bio-Medicines. "People living with RA who achieve adequate disease control can be more active with their families, in their careers and in their communities – emphasising the importance of effective treatment options."
The RA-BEGIN study included patients who had limited or no prior treatment with methotrexate, and were naïve to other conventional or biologic disease-modifying anti-rheumatic drugs (DMARDs).
If approved, baricitinib could be used across multiple lines of therapy in RA
"The superiority of baricitinib over methotrexate in the treatment of patients with early RA adds to the positive data already seen for baricitinib in RA patients with inadequate responses to traditional DMARDs (RA-BUILD) and biological therapies (RA-BEACON)," said Rich Levy, M.D., chief drug development officer of Incyte. "The sum of these results further illustrates the therapeutic profile of baricitinib. If approved, we believe that baricitinib has the potential to be used across multiple lines of therapy in rheumatoid arthritis."
Lilly and Incyte announced top-line results in December 2014 for the first Phase 3 trial of baricitinib, RA-BEACON, and in February 2015 for the second, RA-BUILD. The companies plan to submit additional detailed data from all three of these studies for presentation in scientific meetings and publication in peer-reviewed journals in 2015 and 2016. Topline results of the fourth Phase 3 study, RA-BEAM, are expected later this year.
Related organisations
Related diseases & conditions