Data on Eisai's eribulin and lenvatinib presented at DGHO
Posted: 13 October 2015 |
Five abstracts have highlighted the use of Eisai's eribulin and lenvatinib in rare cancers at the German Association of Hematology and Oncology Meeting…
Five abstracts have highlighted the use of Eisai's eribulin and lenvatinib in rare cancers at the German Association of Hematology and Oncology (DGHO) Meeting.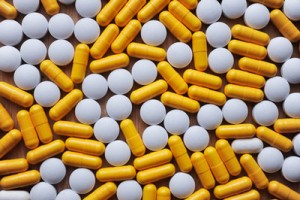 Phase III data show that Halaven (eribulin) offers a significant overall survival benefit in people with advanced leiomyosarcoma (LMS) and adipocytic sarcoma (liposarcomas) compared to dacarbazine.
Eribulin had a toxicity profile consistent with prior experience, with no unexpected or new safety findings.
"This is the first phase 3 trial to show overall survival benefit for people previously treated for soft tissue sarcomas. There is a considerable unmet need in this rare, hard-to-treat family of disease, so these results represent a very important milestone in the treatment of soft tissue sarcomas," commented Professor Patrick Schöffski, Head of the Department of General Medical Oncology, University Hospital Leuven, Belgium.
A further study showed that women with metastatic breast cancer treated with eribulin in combination with capecitabine had an overall response rate of 42.9%, and median progression free survival of 7.1 months. The safety and tolerability profile of the combination was consistent with previous data.
Based on these data, the Eisai has said that it has submitted an application to extend the indication of eribulin in the European Union for the treatment of patients with inoperable soft tissue sarcoma who have received prior chemotherapy for locally advanced or metastatic disease.
Eribulin is currently indicated for the treatment of women with locally advanced or metastatic breast cancer who have progressed after at least one chemotherapeutic regimen for advanced disease. Prior therapy should have included an anthracycline and a taxane in either the adjuvant or metastatic setting, unless patients were not suitable for these treatments.
Lenvatinib demonstrates efficacy in mRcc and thyroid cancer
Eisai has also announced data that explore lenvatinib in its recently licensed indication of differentiated thyroid cancer, and its investigational use in advanced kidney cancer.
The combination of lenvatinib plus everolimus significantly improved progression-free survival compared to everolimus alone in a phase II study of people with metastatic renal carcinoma (mRcc) following prior VEGF-targeted therapy. An updated analysis shows significantly improved overall survival in people treated with lenvatinib plus everolimus compared to everolimus alone. 
A second set of results showed that people with the papillary type of I-refractory differentiated thyroid cancer treated with lenvatinib had a median progression-free survival of 16.4 months compared to 3.5 months for placebo. For people treated with lenvatinib that had the follicular type of thyroid cancer, an overall survival advantage was observed.
"The clinical benefits observed in differentiated thyroid cancer are promising for people with these rare cancer subtypes," said Rosella Elisei, Department of Clinical and Experimental Medicine, University of Pisa.
"These data exemplify the strength and diversity of Eisai's oncology portfolio and our ongoing dedication to providing new potential treatments in rare cancers. In support of our human health care (hhc) mission, we remain committed to the development of compounds that have the potential to positively affect the lives of patients with cancer and their loved ones," commented Gary Hendler, President & CEO Eisai EMEA and President, Eisai Oncology Global Business Unit.