BioTek introduces 2nd Generation Cytation Imaging Reader
Posted: 14 October 2015 |
BioTek is excited to introduce the new Cytation™ 5 Cell Imaging Multi-Mode Reader…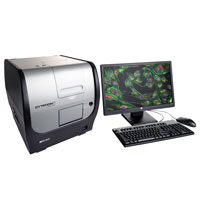 BioTek is excited to introduce the new Cytation™ 5 Cell Imaging Multi-Mode Reader. This second generation imaging reader includes added functionality to both the automated digital microscopy and conventional multi-mode microplate detection modes, enhancing phenotypic cellular information and well-based quantitative data.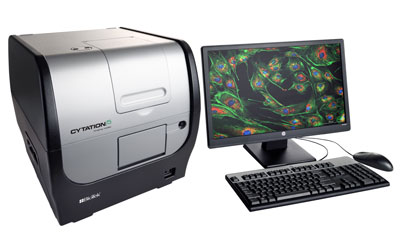 Cytation 5's microscopy module provides cellular visualization up to 60x magnification in fluorescence, brightfield, H&E and phase contrast modes. Equipped with BioTek's patented Hybrid Technology™, the multi-mode module includes variable bandwidth quad monochromators, high sensitivity filter-based detection and laser-based Alpha detection for unmatched versatility and performance.  Cytation 5 also includes temperature control to 65 °C, CO2/O2 control, shaking and Gen5™ software, specifically designed to make sample detection, image capture and analysis quick and effortless.
According to Gary Barush, BioTek's Director of Marketing & Sales, "Cytation 5's multi-mode capabilities are a culmination of years of experience and proven technologies. Combined with the imaging modules, Cytation 5 is the most extraordinary multi-mode reader available today".
For more information on the microscopy and imaging features of Cytation 5, including Applications and an image library, visit www.cellimager.com.
BioTek Instruments, Inc., headquartered in Winooski, VT, USA, is a worldwide leader in the design, manufacture, and sale of microplate instrumentation and software. These technologies are used to aid life science research, facilitate drug discovery, provide rapid and cost-effective analysis, and enable sensitive, accurate quantification of molecules across diverse applications. BioTek espouses a "Think Possible" approach that sets the tone for fresh ideas, unsurpassed customer service and original innovations. The company is frequently honored for local accomplishments and technological innovations, including Best Places to Work in Vermont, Frost & Sullivan North American New Product Innovation Award for Workflow Solutions in Life Sciences, SelectScience's Drug Discovery Product of the Year – Scientists' Choice Award, and a Silver Edison Award for the Cytation Cell Imaging Multi-Mode Reader.
Related topics
Related organisations