Baricitinib demonstrates superiority to adalimumab in rheumatoid arthritis
Lilly and Incyte have announced positive topline results from the fourth successful Phase 3 study (RA-BEAM ) of baricitinib.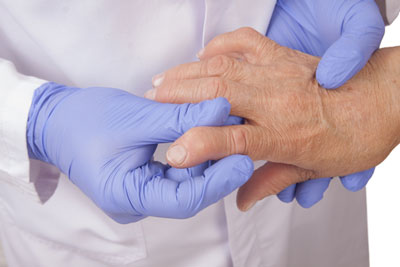 Baricitinib is a once-daily, oral, selective JAK1 and JAK2 inhibitor for patients with moderately-to-severely active rheumatoid arthritis.
RA-BEAM evaluated the safety and efficacy of baricitinib in patients with active disease despite treatment with methotrexate, compared to placebo for 24 weeks or adalimumab (Humira) for 52 weeks.
The study met its primary objective of demonstrating superiority compared to placebo after 12 weeks of treatment based on ACR20 response. Baricitinib was also superior to adalimumab on key secondary objectives of ACR20 response and improvement in DAS28-hsCRP score after 12 weeks of treatment. Following 24 weeks of treatment, baricitinib was superior to placebo in preventing progressive radiographic structural joint damage. These treatment benefits with baricitinib observed at 12 and 24 weeks were maintained through 52 weeks of therapy.
Baricitinib could "help change expectations" for people with rheumatoid arthritis
"RA-BEAM is the first study to demonstrate that a once-daily oral treatment was superior in improving signs and symptoms of rheumatoid arthritis compared to the current injectable standard of care," said David Ricks, Lilly senior vice president, and president, Lilly Bio-Medicines. "If approved, baricitinib could help change expectations for people living with this debilitating disease." 
"Combined results of these four Phase 3 studies give us confidence that, if approved, baricitinib could represent a valuable new treatment option for patients with RA," said Rich Levy, M.D., chief drug development officer, Incyte Corporation.
RA-BEAM was part of a larger Phase 3 programme of more than 3,000 RA patients at various points in the RA treatment continuum. Lilly and Incyte announced top-line results in December 2014 for the first Phase 3 trial of baricitinib, RA-BEACON, and in February 2015 for the second, RA-BUILD. Topline results of the third Phase 3 trial, RA-BEGIN, were announced in September 2015. The companies plan to submit detailed data from RA-BEAM and other Phase 3 studies for presentation at scientific meetings and publication in peer-reviewed journals in 2015 and 2016.