Janssen submits application to EMA to expand use of ibrutinib
Posted: 4 November 2015 |
Janssen-Cilag International has submitted a Type II variation application to the European Medicines Agency (EMA), which seeks to broaden the existing marketing authorisation for Imbruvica (ibrutinib) to include previously untreated patients with chronic lymphocytic leukaemia (CLL).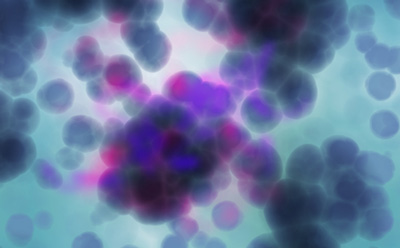 Currently ibrutinib is indicated for the treatment of adult patients with CLL who have received at least one prior therapy, or in first line in the presence of 17p deletion or TP53 mutation in patients unsuitable for chemo-immunotherapy.
The filing is based on data from the Phase 3 RESONATE-2 (PCYC-1115) trial assessing the use of ibrutinib versus chlorambucil in patients with treatment-naïve CLL or small lymphocytic lymphoma (SLL) aged 65 years or older.
Ibrutinib targets and inhibits the BTK protein in malignant B cells
Ibrutinib is a first-in-class, once-daily novel compound, with a targeted mode of action that is administered to patients orally. It has been designed to specifically target and inhibit the Bruton's tyrosine kinase (BTK) protein in malignant B cells. BTK is an essential enzyme in B cell receptor signalling, homing and adhesion, playing a key role in B cell maturation.
CLL is a slow-growing, chronic blood cancer. The disease is incurable and eventually progresses in the majority of patients, who in time are faced with fewer treatment options. Patients are often prescribed multiple lines of therapy as they relapse or become resistant to treatments.
Dr Rozlyn Bekker, Medical Director at Janssen UK said: "This EMA submission is an important step forward in potentially enabling additional suitable patient populations to have access to ibrutinib. At Janssen, we are fully committed to improving outcomes for patients, including those with difficult-to-manage cancers such as CLL where there is currently such a clear unmet need. We hope that a positive outcome will mean that many more patients in the UK will be able to access and potentially benefit from ibrutinib."