Baricitinib demonstrates superiority to adalimumab in rheumatoid arthritis
Baricitinib demonstrated superiority over adalimumab (Humira) after 12 weeks based on several critical measures of rheumatoid arthritis disease activity…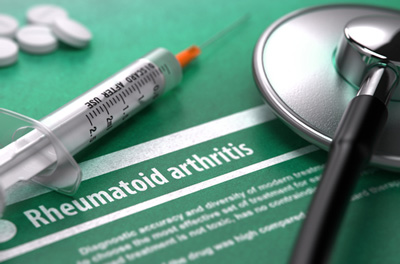 The findings demonstrated statistical superiority for investigational therapy baricitinib over adalimumab (Humira) after 12 weeks based on several critical measures of RA disease activity, including ACR20, ACR50 and ACR70 response rates — composite scores that represent at least a 20%, 50% and 70% improvement in multiple components of RA disease activity.
Improvements in mean number of swollen and tender joints and a reduction in pain were seen as early as one week for baricitinib versus placebo. At 52 weeks, baricitinib significantly improved all seven components of the ACR composite score compared to adalimumab, including reducing the number of tender and swollen joints, reducing patients' pain and improving physical function. Patient-reported outcomes, including degree of tiredness and the severity and duration of morning joint stiffness, assessed daily for the first 12 weeks of the study, were all significantly improved with baricitinib compared to adalimumab.
At week 52, structural changes in the joints, as measured by changes in the modified Total Sharp Score, were significantly improved for both baricitinib and adalimumab compared with placebo. Lilly and Incyte previously announced that the study met its primary objective of demonstrating superiority for baricitinib versus placebo based on ACR20 response rate after 12 weeks of treatment.
Results reinforce the potential of baricitinib in RA
"Rheumatoid arthritis is a lifelong condition, but it can be managed with treatment to help control symptoms, including joint inflammation and fatigue, to slow the progression of the disease and improve a patient's quality of life," said Peter Taylor, M.A., Ph.D., F.R.C.P., study author and Norman Collisson chair of Musculoskeletal Sciences in the Nuffield Department of Orthopaedics, Rheumatology and Musculoskeletal Sciences at the University of Oxford. "These findings suggest that the once-daily oral drug baricitinib, if approved, could provide another treatment option for those with insufficient response to current therapy."
"The positive results of the RA-BEAM trial reinforce the potential of baricitinib to quickly improve RA signs and symptoms, physical function and patient-reported outcomes, while inhibiting joint damage," added Rich Levy, M.D., chief drug development officer, Incyte Corporation. "If approved, this once-daily oral treatment may offer RA patients benefits above those seen with injectable adalimumab."
Baricitinib vs methotrexate
Lilly and Incyte also announced data from another Phase 3 study (RA-BEGIN) of baricitinib where baricitinib alone and in combination were superior to methotrexate monotherapy in helping patients achieve clinical remission in RA.
Lilly and Incyte previously announced that the study met its primary objective of demonstrating the non-inferiority of baricitinib monotherapy to methotrexate monotherapy based on ACR20 response rate after 24 weeks of treatment. Additionally, it was announced that baricitinib was superior to methotrexate based on ACR20 response.
"Left untreated or uncontrolled, RA can progress and significantly impact long-term health, career and quality of life," said Roy Fleischmann, M.D., lead study author and clinical professor of medicine at the University of Texas Southwestern Medical Centre in Dallas. "If it gains FDA approval, baricitinib could be a new choice for us to turn to, especially for patients who cannot take methotrexate."