EC grants marketing authorisation to Entresto
The European Commission has granted marketing authorisation to Novartis' Entresto (sacubitril/valsartan) for the treatment of adult patients with symptomatic chronic heart failure with reduced ejection fraction (HFrEF).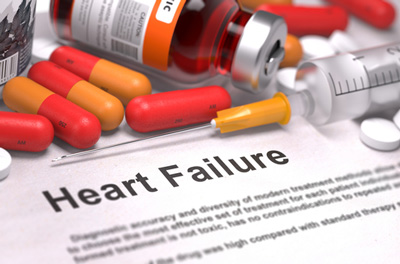 Entresto is a twice-a-day tablet and has a unique mode of action, which is thought to reduce the strain on the failing heart.
The authorisation is based on results from the 8,442-patient PARADIGM-HF study in patients with HFrEF, which was stopped early when it was shown Entresto significantly reduced the risk of cardiovascular death versus ACE-inhibitor enalapril. At the end of the study, Entresto was superior to enalapril in reducing the risks of mortality and of hospitalisation for heart failure. Analysis of safety data showed that Entresto had a similar tolerability profile to enalapril.
Novartis working with NICE and SMC to make Entresto available in the UK
"Heart failure is a potentially life-threatening condition that has a major impact on patients and their carers," said Dimitrios Georgiopoulos MD, Chief Scientific Officer, Novartis Pharmaceuticals UK Ltd. "There is a real need for new and effective treatments that reduce mortality and morbidity while improving patients' quality of life. Sacubitril/valsartan is a new first-in-class treatment option for heart failure patients with reduced ejection fraction that demonstrated a significant mortality benefit, including reducing the risk of sudden death versus, the current standard of care."
Novartis has said it is currently preparing for Entresto to be available in the UK before the end of 2015. Since September 2015, the therapy has been available to patients under the Early Access to Medicines Scheme (EAMS). Novartis is working with NICE and the Scottish Medicines Consortium (SMC) to ensure as many eligible patients as possible will be able to benefit from the drug once it has been appraised.