CTL019 demonstrates 93% remission in paediatric patients with r/r ALL
This finding comes from from an ongoing Phase II study of CTL019 and, Novartis says, further support its potential in the treatment of paediatric patients with relapsed/refractory acute lymphoblastic leukaemia…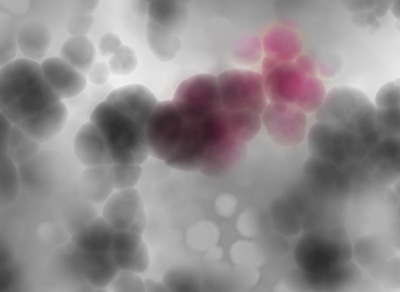 Novartis has higlighted new findings from an ongoing Phase II study of CTL019, an investigational chimeric antigen receptor T cell (CART) therapy, that further support its potential in the treatment of children and young adults with relapsed/refractory acute lymphoblastic leukaemia (r/r ALL).
The study found that 55 of 59 patients (93%) experienced complete remissions (CR) with CTL019.
In the study, median follow up was 12 months, overall survival was 79% at 12 months and relapse-free survival was 76% at six months and 55% at 12 months. Results found that 18 patients had ongoing CR after 12 months of therapy.
"This clinical trial of CTL019 is the largest study of a CART therapy in paediatric patients with relapsed or refractory acute lymphoblastic leukaemia, and it is helping us better understand the therapy's potential to achieve durable responses in this patient population," said lead investigator Stephan Grupp, MD, PhD, the Yetta Deitch Novotny Professor of paediatrics at the Perelman School of Medicine at the University of Pennsylvania (Penn), and director of Translational Research in the Center for Childhood Cancer Research at the Children's Hospital of Philadelphia (CHOP). The ongoing study of CTL019 in paediatric patients with r/r ALL is being led by Dr. Grupp at CHOP and is sponsored by Penn.
CRS reversed in all cases with IL-6 receptor antagonist
Additionally, 52 of 59 (88%) patients developed Grade 1-4 cytokine release syndrome (CRS). CRS may occur after CTL019 infusion when the engineered cells become activated and multiply in the patient's body. During CRS, patients typically experience varying degrees of flu-like symptoms with high fevers, nausea, muscle pain, and in some cases, low blood pressure and breathing difficulties. Treatment for CRS was required for haemodynamic or respiratory instability in 27% of patients and was reversed in all cases with an IL-6 receptor antagonist.
"We have observed paediatric patients in this study achieve complete remissions with CTL019 treatment, in many cases without stem cell transplantation, which underscores the potential for CTL019 to fill an unmet medical need," said Usman Azam, MD, Global Head, Cell & Gene Therapies Unit, Novartis Pharmaceuticals. "These new longer-term data add to the growing understanding of CTL019 for patients with relapsed or refractory acute lymphoblastic leukaemia who run out of treatment options."
Novartis and Penn have an exclusive global collaboration to research, develop and commercialise CART therapies for the investigational treatment of cancers. In July 2014, the FDA designated CTL019 as a Breakthrough Therapy for the treatment of paediatric and adult patients with r/r ALL under the Penn Investigational New Drug application (IND). Novartis holds the worldwide rights to CARs developed through the collaboration with Penn for all cancer indications, including the lead programme, CTL019.
Related topics
Related organisations
Related diseases & conditions