Gilead announces interim Phase 3 results of idelalisib in CLL
The analysis found a 67% reduction in the risk of disease progression or death in patients receiving idelalisib plus bendamustine and rituximab (BR) compared to placebo plus BR…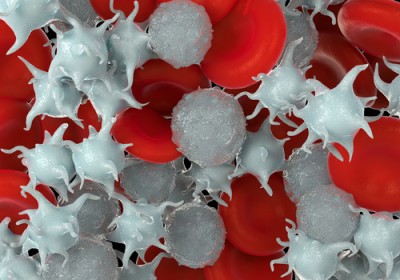 Gilead has announced results from a prespecified interim analysis of a Phase 3 study evaluating Zydelig (idelalisib) in combination with bendamustine and rituximab (BR) for patients with previously treated chronic lymphocytic leukaemia (CLL).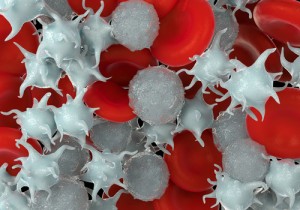 The analysis found a 67% reduction in the risk of disease progression or death (progression-free survival, PFS) in patients receiving idelalisib plus BR compared to placebo and BR. Additionally, all secondary endpoints, including overall survival (OS), achieved statistical significance in this interim analysis.
Study 115 enrolled 416 adult patients with previously treated CLL whose disease had progressed less than 36 months following completion of prior therapy, and was not refractory to bendamustine.  Eligible patients were randomized to receive six cycles of BR over 24 weeks with either idelalisib 150 mg or placebo taken orally twice daily until disease progression or unacceptable toxicity.  In November 2015, the trial was unblinded following the recommendation of an independent Data Monitoring Committee. 
The primary endpoint was PFS, defined as the time from randomization to definitive disease progression or death, as assessed by an independent review committee.  Median PFS for patients receiving idelalisib plus BR was 23.1 months compared to 11.1 months for patients receiving placebo plus BR.  Among patients with a 17p deletion or TP53 mutation, genetic abnormalities that have been linked to poor prognosis, there was a 50% reduction in the risk of disease progression or death.
The study also found a statistically significant benefit in OS, with a 45% reduction in the risk of death among patients receiving idelalisib plus BR compared to those receiving BR alone. Median OS has not been reached in either arm.  The overall response rate (ORR) was 68% in the idelalisib arm and 45 percent for the control arm.
Grade ≥3 adverse events for the idelalisib plus BR and placebo plus BR arms, respectively, included neutropenia (60 versus 46 percent), febrile neutropenia (20 versus 6 percent) and diarrhea (7 versus 2 percent).  Grade ≥3 elevations in ALT and AST occurred in 21 and 16 percent, respectively, of patients receiving idelalisib plus BR compared to 3 percent and 3 percent in patients receiving BR alone; see below for Important Safety Information.
Idelalisib regimen benefitted patients with genetic abnormalities
"These new findings add to the role of idelalisib-containing regimens for the treatment of relapsed CLL," said Andrew D. Zelenetz, MD, PhD, Medical Oncologist and Vice Chair, Medical Informatics, Department of Medicine, Lymphoma Service, Memorial Sloan Kettering Cancer Centre. "In this Phase 3 study, adding idelalisib to BR provided not only statistically significant but clinically meaningful improvements in progression-free and overall survival compared to BR, a current standard of care in relapsed/refractory CLL. Further, idelalisib treatment also benefitted patients with genetic factors associated with a poorer prognosis."
Idelalisib is approved in the European Union (EU) for use in combination with rituximab for the treatment of adult patients with CLL who have received at least one prior therapy, or as first-line treatment for CLL patients in the presence of 17p deletion or TP53 mutation in patients unsuitable for chemo-immunotherapy. Based on the Study 115 results, Gilead plans to submit supplemental regulatory filings in the US and Europe early next year.