FDA approves Alexion's Kanuma for LAL deficiency
Kanuma (sebelipase alfa) has been approved for the treatment of patients with a diagnosis of lysosomal acid lipase deficiency (LAL-D)…
The US Food and Drug Administration (FDA) has approved Alexion's Kanuma (sebelipase alfa) for the treatment of patients with a diagnosis of lysosomal acid lipase deficiency (LAL-D).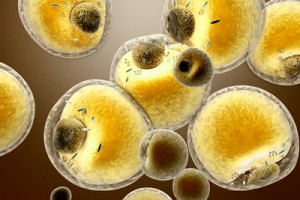 Kanuma, an innovative enzyme replacement therapy (ERT), is the first therapy approved in the US for the treatment of patients with LAL-D.
Patients with LAL-D (also known as Wolman disease and cholesteryl ester storage disease [CESD]) have no or little LAL enzyme activity. This results in a build-up of fats within the cells of various tissues that can lead to liver and cardiovascular disease and other complications. Wolman disease often presents during infancy (around 2 to 4 months of age) and is a rapidly progressive disease. Patients with Wolman disease rarely survive beyond the first year of life. CESD is a milder, later-onset form of LAL deficiency and presents in early childhood or later. Life expectancy of patients with CESD depends on the severity of the disease and associated complications. Wolman disease affects one to two infants per million births, and CESD affects 25 individuals per million births.
"I am delighted that patients with LAL-D now have the first approved therapy that treats the underlying cause of the disease," said Barbara K. Burton, M.D., lead clinical trial investigator, Professor of Paediatrics at the Northwestern University Feinberg School of Medicine and Attending Physician at the Ann and Robert H. Lurie Children's Hospital of Chicago. "In the absence of treatment, LAL-D is nearly always fatal in infants and puts pediatric and adult patients at high risk of vital organ damage and premature mortality. In clinical studies, 67% of infants who received enzyme replacement therapy survived beyond 12 months of age, and children and adults had meaningful improvements in multiple disease-related liver and lipid abnormalities."
Kanuma provides an effective treatment to patients with LAL-D for the first time
The FDA's Centre for Drug Evaluation and Research (CDER) evaluated the safety and efficacy of Kanuma in an open-label, historically controlled trial in nine infants with rapidly progressive Wolman disease and in a double-blind, placebo-controlled trial in 66 paediatric and adult patients with CESD. In the trial in infants with Wolman disease, six of nine infants (67 percent) treated with Kanuma were alive at 12 months of age, whereas none of the 21 infants in the historical control group survived. In the trial in CESD patients, there was a statistically significant improvement in LDL-cholesterol levels and other disease-related parameters in those treated with Kanuma versus placebo after 20 weeks of treatment. 
"Patients with LAL-D often suffer for years from a delayed diagnosis, only to be further devastated once properly diagnosed because there have been no approved treatments for this disease," said Brett Billmeyer, Board of Directors, LAL Solace. "Today, we are thrilled to welcome the FDA approval of Kanuma, providing an approved and effective treatment to patients with LAL-D and their families for the first time and, with it, bringing much-needed awareness to this often overlooked and devastating disease."
Kanuma is approved in the United States and European Union.