Trial of Ofev and pirfenidone in IPF starts
The trial's primary endpoint is the percentage of patients with on-treatment gastrointestinal adverse events from baseline to week 12…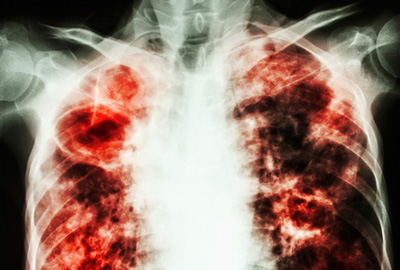 Boehringer Ingelheim has announced the initiation of trial 1199.222, a new 21 week study to assess the safety, tolerability and pharmokinetics of add-on treatment with pirfenidone to background therapy with Ofev (nintedanib) in patients with idioptathic pulmonary fibrosis (IPF).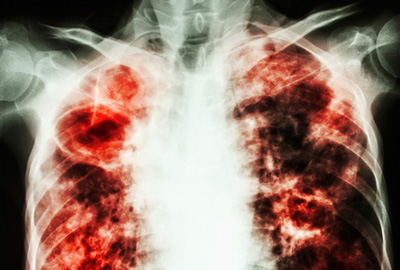 The trial's primary endpoint is the percentage of patients with on-treatment gastrointestinal (GI) adverse events from baseline to week 12. As a secondary endpoint, the amount of Ofev and pirfenidone circulating in the blood will be measured during the trial in order to assess if pirfenidone interacts with Ofev and influences the amount found in the blood.
Patient enrolment for trial 1199.222 started on 2 November 2015. The study will enrol approximately 100 patients with confirmed IPF from 25 study centres in the USA, Canada, Italy, Germany, France and the Netherlands.
Dr Christopher Corsico, Corporate Senior Vice President Medicine and Chief Medical Officer at Boehringer Ingelheim, commented, "The safety and wellbeing of patients is at the centre of everything we do. We are initiating this trial to ensure that we provide the scientific community with important information regarding Ofev combination therapy. This trial is part of our continued commitment to tackling the global burden of progressive fibrotic lung diseases."
Limited data establishing the safety of Ofev and pirfenidone combinatoin
IPF is a rare condition that causes thickening and scarring of the lung tissue over time, a process known as fibrosis. This fibrosis limits the amount of oxygen that can be delivered to the major organs and also causes difficulty breathing. The median survival of IPF patients following diagnosis is just 2-3 years, underlining the importance of early and accurate diagnosis and the vital role of treatments that can help to slow disease progression.
"With the publication in July 2015 of the updated international evidence-based guideline for IPF, we now have conditional recommendations for the use of two approved treatment options for patients with IPF; nintedanib and pirfenidone." said Professor Carlo Vancheri of the Regional Centre for Rare Lung Diseases, Catania, Italy. "However, there has been limited evidence to date to establish the safety of combining these treatments. This new trial will provide essential information regarding the safety of adding pirfenidone to core treatment with nintedanib, and could help guide future therapy decisions in IPF."
Related topics
Related organisations