EC approves Imlygic as Europe's first oncolytic immunotherapy
The European Commission has approved the use of Amgen's Imlygic (talimogen laherparepvec) for the treatment of adults with unresectable melanoma…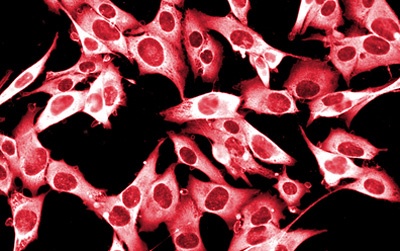 The European Commission has approved the use of Amgen's Imlygic (talimogen laherparepvec or T-VEC) for the treatment of adults with unresectable melanoma that is regionally or distantly metastatic (Stage IIIB, IIIC and IVM1a), with no bone, brain, lung or other visceral disease.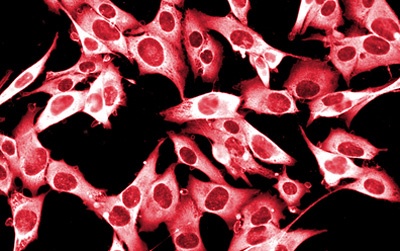 Imlygic is the first oncolytic immunotherapy to demonstrate therapeutic benefit for patients with metastatic melanoma in a Phase 3 clinical trial.
Imlygic is derived from the herpes simplex type 1 virus (HSV-1), commonly called the cold sore virus. The therapy has been modified to replicate within tumours and to produce the immune stimulatory protein human granulocyte-macrophage colony-stimulating factor (GM-CSF). Administered via intralesional injection, Imlygic is designed to cause the death of tumour cells and initiate an anti-tumour immune response. 
"As the first oncolytic immunotherapy authorized in the European Union, the approval of Imlygic is an important milestone for this new class of drugs, bringing patients with a rare and deadly form of skin cancer a much needed new treatment option," said Sean E. Harper, M.D., executive vice president of Research and Development at Amgen. "By igniting the body's own immune system Imlygic can initiate an anti-tumour immune response, providing meaningful and durable response rates in the early stage metastatic melanoma patient."
Imlygic the first viral immunotherapy to gain a licence in Europe
The European approval included a review of exploratory subgroup analyses of Study 005/05, referred to as OPTiM. The durable response rate (DRR) in patients with Stage IIIB, IIIC and IVM1a disease was 25.2% compared to 1.2 percent in those treated with GM-CSF. In the study, patients with Stage IIIB, IIIC and IVM1a disease achieved an overall response rate (ORR) of 40.5% when treated with Imlygic compared to 2.3% with GM-CSF. The median overall survival (OS) for Imlygic patients with Stage IIIB, IIIC and IVM1a disease was 41.1 months compared to 21.5 months for patients treated with GM-CSF. While the pivotal study was not powered to evaluate efficacy in these individual subgroups, patients with no visceral disease derived greater benefit from Imlygic treatment than those with more advanced disease. Due to the exploratory nature of the analysis and based on the current evidence, it has not been established that Imlygic is associated with an effect on OS.
Professor Kevin Harrington, Professor of Biological Cancer Therapies at The Institute of Cancer Research, London, and Consultant at The Royal Marsden, who led the UK-arm of the Phase III trial, said: "T-VEC kills cancer cells in two ways – by attacking them directly and by directing the patient's own immune system against the tumour. It has today become the first viral immunotherapy to gain a licence in Europe, and is not only effective but also has relatively mild side-effects compared with other types of immunotherapy on the market.
"I'm really excited by the endorsement by the European Medicines Agency. It is an important first step that paves the way for T-VEC being made available for patients with metastatic melanoma – a cancer that has largely been regarded as untreatable for the majority of patients. NICE has already started evaluating the treatment, and I hope there are no delays in making it available to patients on the NHS."
Related organisations
Related diseases & conditions