Sanofi Pasteur's Dengvaxia approved in Brazil
Dengvaxia was shown to reduce dengue due to all four serotypes in two-thirds of the participants in clinical trials and prevent 8 out of 10 hospitalisations due to dengue and up to 93% of severe dengue cases…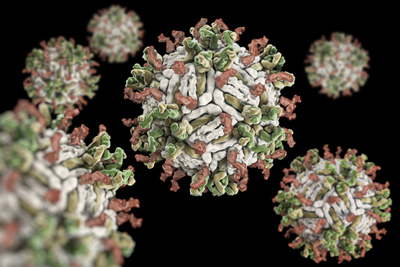 Brazil has granted regulatory approval of Sanofi Pasteur's Dengvaxia, tetravalent dengue vaccine, for the prevention of disease caused by all four dengue types in individuals from 9 to 45 years of age.
This approval makes it the third successful licensure of the dengue vaccine.
In 2015, over 1.4 million Brazilian citizens were reportedly sickened by the dengue virus. On top of this considerable human suffering, the cost of dengue is substantial in terms of direct medical costs, as well as indirect losses such as lowered work productivity. Estimated spending on dengue disease for Brazil is $1.2 billion USD every year; an average of $448 USD per hospitalised case and $173 USD per ambulatory case7.
Sanofi Pasteur's vaccine is the culmination of over two decades of scientific innovation and collaboration, as well as 25 clinical studies. Over 40,000 volunteers participated in the Sanofi Pasteur dengue vaccine clinical study programme (Phase I, II and III), of whom, 29,000 volunteers received the vaccine.
Pooled efficacy and integrated safety analyses from the 25-month Phase III efficacy studies and the ongoing long-term studies affirm the vaccine's consistent efficacy and longer-term safety profile in the study population 9-16 years of age. In the pooled efficacy analysis in this age group, Dengvaxia was shown to reduce dengue due to all four serotypes in two-thirds of the participants and prevent 8 out of 10 hospitalisations and up to 93% of severe dengue cases.
Dengvaxia has potential to reduce dengue disease burden in Brazil
 "This new Approval of Dengvaxia by the ANVISA, a well-recognised and World Health Organization (WHO) certified regulatory authority is an important milestone for Sanofi Pasteur," says Guillaume Leroy, Vice President of Dengue Vaccine, Sanofi Pasteur. "Dengvaxia has the potential to significantly reduce the dengue disease burden and to help Brazil reach the WHO's 2020 dengue reduction objectives."
Dengue, a mosquito-borne disease, is a major public health priority in tropical and subtropical countries in Latin America and Asia. Sanofi Pasteur is introducing Dengvaxia first in these countries where the vaccine has the greatest potential to reduce dengue burden globally and help to achieve the WHO's goal to reduce dengue mortality by 50% and morbidity by 25% by 2020 in endemic countries.
Besides Brazil, Dengvaxia is also registered in Mexico and in The Philippines.