Real world study demonstrates effectiveness of biosimilar infliximab
Newly presented data from the largest real world study to date demonstrate effectiveness of biosimilar infliximab in patients with inflammatory bowel diseases who have been switched from reference infliximab…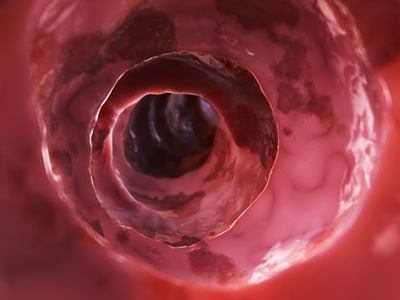 Data from the real world PROSIT-BIO study of biosimilar infliximab in patients with ulcerative colitis (UC) and Crohn's disease (CD) has been presented at the Italian Group for the Study of IBD (IG-IBD), VII National Congress, Palermo, Italy.
The study of 397 patients (174 UC and 223 CD) demonstrated that those who were switched from reference infliximab to biosimilar infliximab (93 patients) demonstrated comparable efficacy to those patients receiving a biosimilar who had previously been naïve to anti-TNFα (217 patients) and to those receiving a biosimilar who had previously been exposed to one or more biologics (87 patients). Safety was also found to be comparable across the patient groups.
"These data, even though preliminary, demonstrate in real life that switching patients to biosimilar infliximab from reference infliximab results in comparable outcomes for patients, and that biosimilar infliximab is also effective in those patients who are anti-TNFα naïve or who have previously been exposed to one or more biologics," commented Professor Silvio Danese, Head of the IBD Centre, Department of Gastroenterology, Istituto Clinico Humanitas, Milan, Italy and one of the authors of the study. "The data also show that biosimilar infliximab had a comparable safety profile over the duration of the study. Biosimilars are cost effective options which can help to save money for health systems and these data suggest there is a comparable response and safety profile."
Biosimilar infliximab may represent a cost effective option for patients
In the study, 93 patients were switched after a mean of 14±13 previous infusions of infliximab, 231 patients received Remsima and 165 patients received Inflectra. Biosimilars may represent a cost-effective option for patients and health systems which have limited resources available.
Further switch data on Remsima is expected from the 'Nor-Switch' study funded by the Norwegian government, with data expected to be reported in 2016. Five hundred patients across all indications will be switched to Remsima from reference infliximab in this study, with occurrence of disease worsening as the primary endpoint.
Mundipharma and its independent associated companies have secured distribution rights from Celltrion for Remsima in Germany, Italy, UK, Netherlands, Belgium and Luxembourg.