Early immune effect of SCIB1 observed by ImmunTraCkeR diagnostic
Cancer vaccine SCIB1 is a DNA ImmunoBody immunotherapy encoding a human IgG1 antibody, with three epitopes from gp100 and one from TRP-2 engineered into its CDR regions…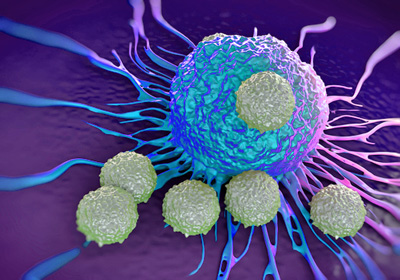 Scancell and ImmunID have released data showing patient immunologic response to cancer vaccine SCIB1 can be demonstrated through monitoring changes in the diversity of T-cells found in the blood.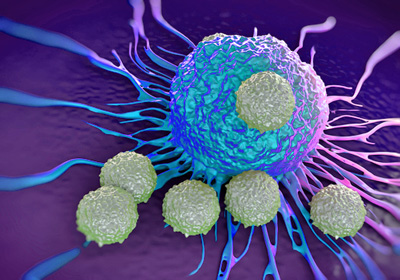 SCIB1 is a DNA ImmunoBody immunotherapy encoding a human IgG1 antibody, with three epitopes from gp100 and one from TRP-2 engineered into its CDR regions. This immuno-stimulatory antibody targets dendritic cells in vivo via the high affinity Fc receptor, CD64, and stimulates high avidity T cells. Extensive research studies suggest SCIB1 ImmunoBody has a dual mechanism of action that combines cross-presentation with direct-presentation. This results in amplification of the immune response to induce high frequency, high avidity T cells which translates into a potent anti-tumour response.
ImmunTraCkeR is an immune molecular diagnostics assay, which evaluates a patient's immune status in the blood based on combinatorial T cell diversity. Unlike most companion diagnostics tests, ImmunTraCkeR is patient-specific rather than drug- or disease-specific, as it approaches the disease from the patient's own immune system perspective.
ImmunTraCkeR to be incorporated into SCIB1's Phase II checkpoint inhibitor combination clinical trial
The data was generated through a pilot study performed in conjunction with Scancell's Phase 1/2 trial of the SCIB1 cancer vaccine in patients with resected stage III/IV metastatic melanoma. ImmunID's ImmunTraCkeR assay was used to assess T-cell diversity in the blood from patients before and during treatment with SCIB1. Results showed variations in T-cell diversity kinetics during SCIB1 treatment, underlining the immune-modulatory effect of the vaccine, and indicated that patients had developed an immunological response to SCIB1. Interestingly, data also suggested that patients who relapsed did not have an adequate immunological response to the vaccine. These preliminary results will be confirmed in a larger patient population through an extended collaboration between Scancell and ImmunID.
Commenting on the data, Professor Lindy Durrant, Joint Chief Executive Officer of Scancell, said: "These results provide further evidence that SCIB1 can induce T-cell responses that are associated with disease control. ImmunTraCkeR shows promise as an assay for predicting which patients will benefit most from SCIB1 and we are looking forward to conducting additional research on this during our planned checkpoint inhibitor combination trial."
Dr Bernhard Sixt, Chairman & Chief Executive Officer of ImmunID, added: "These early but promising results are pointing towards the value ImmunID brings as a partner to biotech companies. We are convinced that ImmunTraCkeR stratification will help to shorten clinical trial times, accelerate regulatory approval in the field of immuno-oncology and enhance investor confidence."
Related topics
Related organisations